Here Are The Must Visit Food Stalls At Cokefest 2019 Happening in Lahore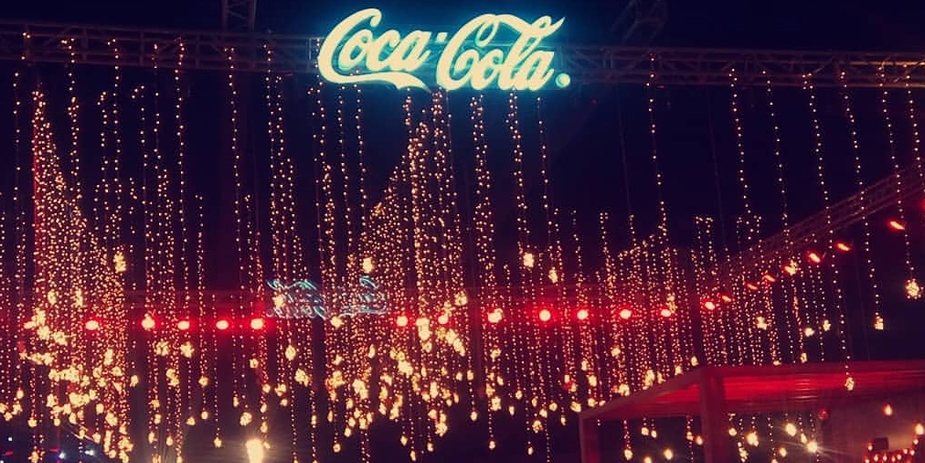 Cokefest is back with a bang once again, and if you want to spend some quality time with your family, with great food and atmosphere, this is the event to go to this weekend!
With many great food stalls lined up at the cokefest, here are a few we think hould be a must try for everyone visiting the festival this weekend.
P.F Chang

With having recently opened up a restaurant in Pakistan, this is the first time P.F Chang has set up a stall at Cokefest. The stall will serve you with its famed Dynamite Shrimps, Mongolian Beef, Lettuce Wraps, Dynamite Sushi and also some lip-smacking drinks.

Godere

Godere is known more popularly for its burgers, however, you can try out their Chicken Pesto Tortilla Wrap or Green Pesto Panini. Some of their best burgers include the Butterfly Milk Love Beef Double Pattie.

Coffee, bean and tea leaf

If you're looking for cold drinks and a cold treat, head over to this particular stall of Coffee, bean and tea leaf. One of their top drinks is Matcha Ice Blended and a coffee-based Double Chocolate Ice Blended.

Rewayat

Rewayat from G11 Islamabad has also set up a stall at CokeFest with its enormous line-up of barbecue, biryanis and halwa puris. Try their scrumptious food if you're looking for some desi goodies.

The Cakery Bakery

Want to satisfy your sweet tooth after chowing down on a lot of good food? Try Cakery Bakery's Lotus Cheesecakes and their Cookie Pizzas.

The Momos Shack – Tibetan Bistro

Given that dumplings are an expensive food item, a cheaper alternative can be found at momos. Momos is serving steamed pockets filled with veggies or meat with amazing khatti meethi mircheeli. This meal will only cost you a mere Rs.150-200. Also, if you have a sweet tooth, this place also has chocolate momos.