Google Pays Homage to Fatima Surayya Bajia on Her 88th Birthday With a Doodle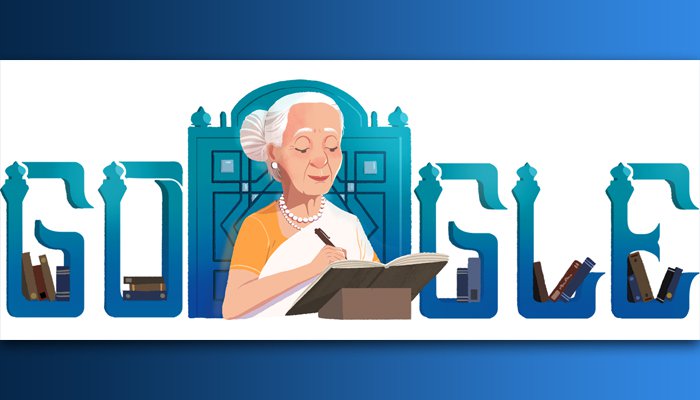 Today marks the birthday of one of the most prominent figures in the Pakistani literary scene, Fatima Surayya Bajia and Google is paying tribute to Pakistan's legendary playwright with its doodle feature on her  88th birthday.
Google honours prominent personalities and occasions with special doodles frequently. Just like in the past it has paid tribute to other famous Pakistani personalities like Mehdi Hassan, Abdul Sattar Edhi, Noor Jehan and Nazia Hassan and many others.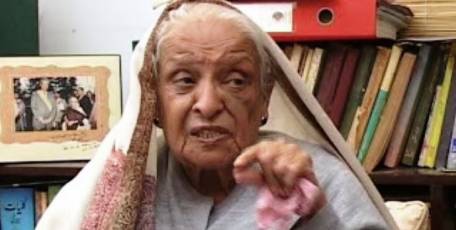 Bajia, was born in the Indian Hyderabad in September 1930, and migrated to Pakistan alongside her family after the partition of the sub-continent in 1947.
Despite the fact that she lacked a proper degree, she extensively studied Arabic, Persian, English, and Urdu literature and history, while, at the same time, looking after her younger siblings after their father and grandfather passed away.
Bajia was awarded multiple accolades, which included Pakistan's Pride of Performance Award for her services to the country's performing arts, as well as was awarded the Hilal-i-Imtiaz in 2012 by the President.
Bajia also played a significant role in the up bringing of her siblings and encouraged them to pursue their careers in the fields of art and culture. Her sister Zehra Nigah is a relatively well-known poet, while another sister, Zubaida Tariq, who passed away earlier this year, was a cooking expert. Her brother, Anwar Maqsood, is a legendary satirist.
Bajia passed away on February 10, 2016, at 85.