Foldable Phones Are Coming, Samsung Gives First Glimpse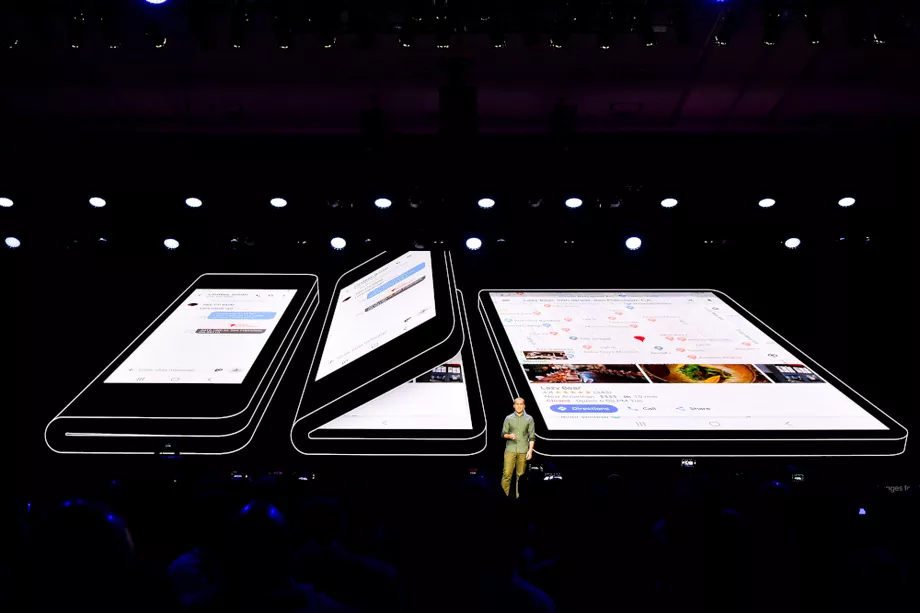 Futuristic looking mobile phones have always caught the fancy of all tech-lovers and more so after TV shows like West World pushed forth the idea into the minds of the general public.
This month, however, Samsung has unveiled its much-anticipated foldable phone in San Francis, and has urged Android developers to start writing apps for it.
The South Korean tech company needs to get the foldable phone right in order to reverse its steep declines in profit for its mobile division as well as restore some of the cachet its brand has lost to Apple.
Foldable phones promise the screen of a small tablet in a pocket-sized device.
Justin Denison, a senior vice president of mobile product marketing, has showcased a prototype with a screen he said measured 7.3 inches (18.5 cm) diagonally.
Folded in two it appeared to resemble a thick phone, but Samsung did not give media or developers a chance to touch or see the device up close.
Google's head of Android UX, Glen Murphy, who was also present on stage with Samsung, said Google would work with the developer community to bring more features to the phone.
Samsung said it would be ready for mass production in the coming months.