Feroze Khan to Quit Entertainment Industry & Social Media is Reacting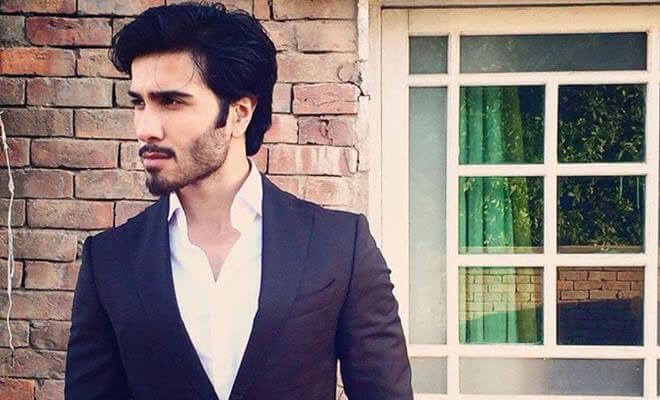 Popular Pakistani Actor Feroze Khan has officially announced that he is no longer going to stay a part of the entertainment industry.
Khan took it to his social media to make an announcement.
– my fans have been waiting for a statement from me. I announce that I quit the showbiz industry and will only act and provide my services for the teaching of Islam through this platform if needed else anything but this InshAllah,Request you all to pray for me and my loved ones.

— Feroze Khan (@ferozekhaan) March 6, 2020
Since Feroze Khan's post, people on social media have been reacting and sending him good wishes and love on him pursuing a spiritual journey.
MashaAllah what a great decision, May Allah bless you and your family forever, the path you have decided to choose is the path of happiness and comfort, proud of you ❤❤❤

— Maryam (@MaryamS1999_) March 6, 2020
https://twitter.com/ArifKhan1444/status/1235896921002254339?ref_src=twsrc%5Etfw%7Ctwcamp%5Etweetembed%7Ctwterm%5E1235896921002254339&ref_url=https%3A%2F%2Fwww.brandsynario.com%2Fferoze-khan-calls-quits-on-entertainment-industry-social-media-is-celebrating%2F
Appreciated ??

— яєzα? (@_Bornconfused__) March 6, 2020
On the path where @iamhamzaabbasi is. Allah hum sabko seedhi rah pr chalnay ki taufeeq ata karay ameen

— Sadia A ?? (@DrSadiaA) March 6, 2020
Ma Sha Allah. you're blessed. May Allah give us hidayat & guide us to Sirat Al mustaqeem.

— Orin ??? (@MawkishSpirit) March 6, 2020
Previously, Hamza Ali Abbasi had also announced the news about quitting the industry and working on promoting religious content.
We wish Feroze and his family all the best.
Stay tuned to BrandVoice for more news and updates.