Fawad Khan Lands Exclusive Interview with CNN to Discuss 'The Legend of Maula Jatt'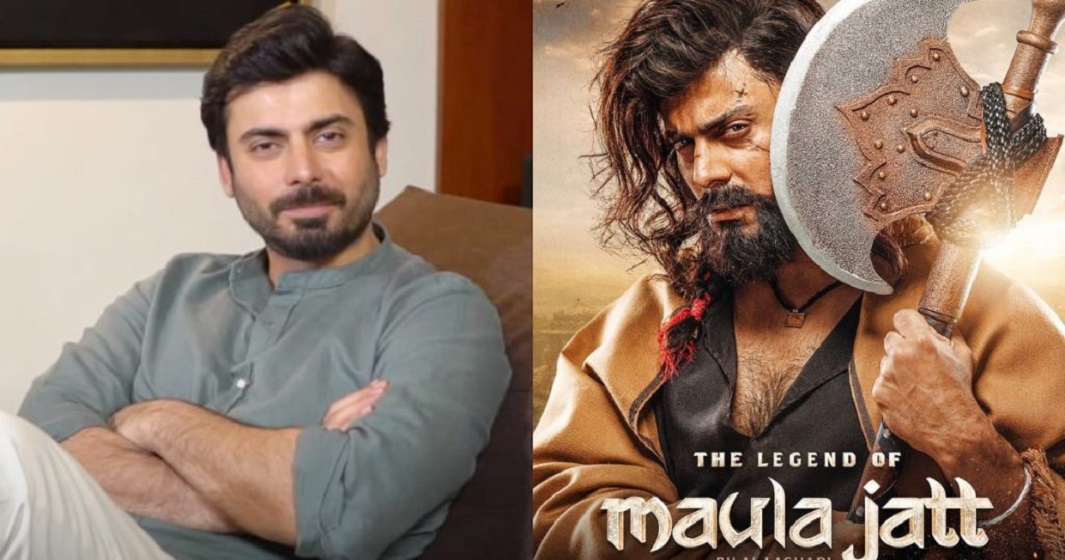 CNN recently interviewed Fawad Khan to talk about the global success of his record-breaking action film, The Legend of Maula Jatt, in which he played the titular character.
While the whole world was busy celebrating New Year, Pakistani heartthrob, Fawad Khan, basked in the success of his latest film which has officially crossed Rs. 1,000 million (100 crores) domestically and $10 million worldwide at the box office.
The hype surrounding Bilal Lashari's magnum opus reached CNN, which interviewed Fawad Khan on New Year's eve to learn more about the success of the Pakistani film industry.
The host asked him, "Your film, The Legend of Maula Jatt, is doing big business both domestically and internationally. Do you consider 2022 a very big year for you?"
Fawad Khan replied,
It's been big for me but I'm a small part of the entire setup. It's essentially been a big year for the Pakistani cinema as a whole. The kind of business this film has done, the kind of boundaries it has pushed, as far as the industry standards and business and even the style of filmmaking is concerned, it's going to have a profound effect on the years to come.
"It's been very long since the second coming of the industry and for it to actually travel so far and wide across the globe," he added.
The Legend of Maula Jatt star also discussed his film's possible release in India and what it could mean for both countries.
He said, "That would be great. If it were to happen, it's a great way to handshake. I think it's kind of like those sweets and delights we send across to one another on Eid and Diwali. Film and music is that kind of an exchange. But things are a bit heated still, let's see. I've heard it may release and it may not."
Written and directed by Bilal Lashari, with dialogues by Nasir Adeeb, The Legend of Maula Jatt features a star-studded cast, including Hamza Ali Abbasi as Noori Natt, Mahira Khan as Mukkho Jatti, and Humaima Malik as Daaro Nattni. The supporting cast includes Mirza Gohar Rasheed, Faris Shafi, Ali Azmat, Shafqat Cheema, and Nayyer Ejaz.
From its record-breaking run at the Pakistani box office, despite hiccups and screening issues, to outperforming Bollywood films in the global market, this epic Punjabi film is setting new benchmarks for the Pakistani film industry.
In other news, The Legend of Maula Jatt was scheduled to be released in India on 23 December 2022 but was delayed for uncertain reasons. However, as per the most recent reports, its release has been canceled.