Ertugrul Star Engin Altan 'Cancels' $1m Deal With Pakistan's Kashif Zameer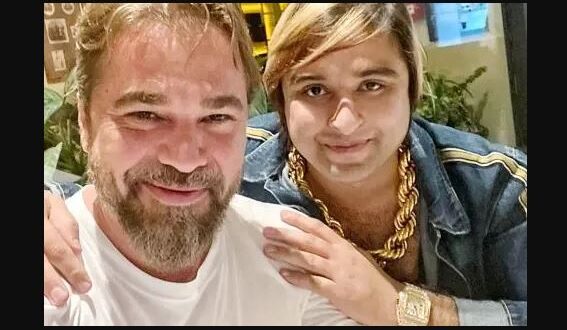 Turkish star Engin Altan Düzyatan, who played the lead role in popular Diriliş: Ertuğrul series, has reportedly cancelled his $1 million deal with Sialkot-based businessman Mian Kashif Zameer.
Engin Altan has also suspended his upcoming visit to Pakistan in this month, according to a report in local media.
In a statement, the Turkish actor said that he has withdrawn from the agreement with the private firm owned by the Pakistani businessman.
"I want to promote bilateral ties between Pakistan and Turkey," the Turkish actor said, adding that he will announce the new date of his visit to the South Asian country soon.
He also stated that as the rumors have gone Kashif paid half the amount, they are untrue. Kashif Zameer, in fact, has not fulfilled any of the conditions stated in the agreement even though the indicated time period has passed.
Ertugrul star has said that this development does not mean he is upset with the country and hopes to visit Pakistan again in the near future.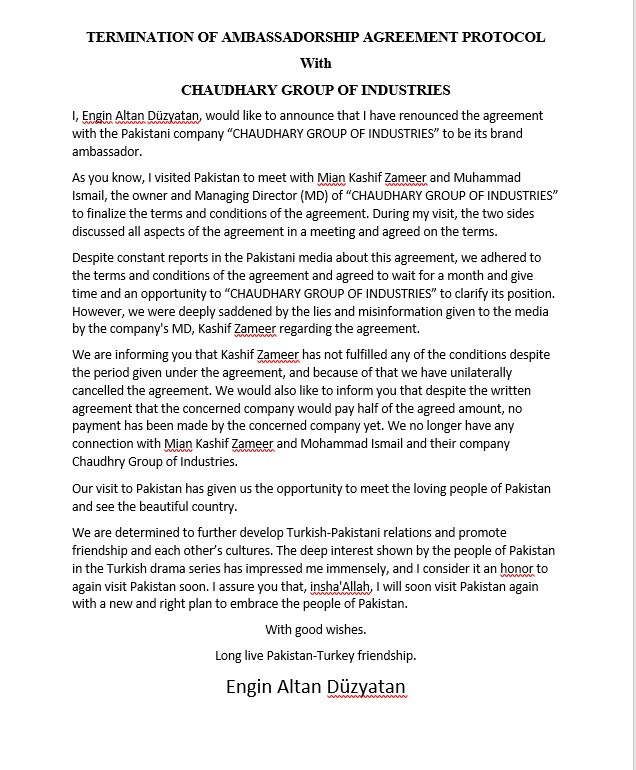 ---
---
According to police, TikToker Mian Kashif Zameer Chaudhry is nominated in eight cases pertaining to "fraud, betrayal of trust, car theft and robbery".
A few days ago, TikToker Kashif Zameer who is also the managing director of the Chaudhry Group of Companies, had invited Turkish Engin Altan to Pakistan earlier this month.
However, on Thursday, the court has granted bail to Kashif Zameer, who was arrested for threatening an anchorperson, Hamad Aslam.