Edenrobe BEAUTY Launches New Line of Deodorants With An Interesting Campaign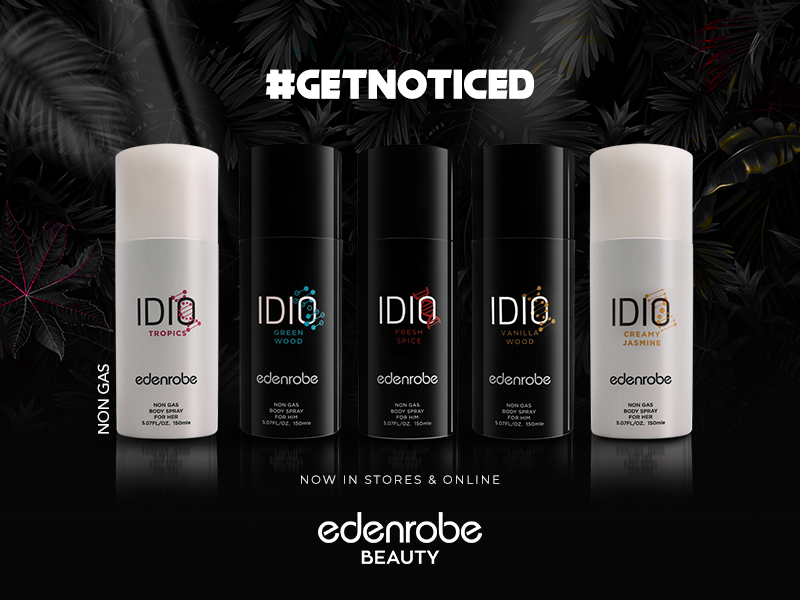 Edenrobe Beauty has launched a new line of Deodorants in Pakistan with an attractive hashtag representing it #Getnoticed.
Edenrobe Beauty's latest campaign reveals that it is not uncommon to want or yearn to feel noticed. In fact, even the most famous celebrities we admire love and crave for attention. Offering five various scents, three for men and two for women, edenrobe Beauty's Idio deodorant line claims to be the perfect way to stand out among a crowd.
To prove this, the brand got stars like Muneeb Butt, Minal Khan, and Yasir Hussain involved in the campaign. They shared their individual stories of demanding attention and wanting to be noticed under the #GetNoticed hashtag, making us realize that we aren't really alone in this struggle.
https://www.facebook.com/edenrobebeauty/videos/424956118348940/?v=424956118348940
https://www.facebook.com/edenrobebeauty/videos/2336479779901580/?v=2336479779901580
https://www.facebook.com/edenrobebeauty/videos/337740360489056/?v=337740360489056
Edenrobe's #getnoticed campaign has stood out from other brands when it comes to virality and campaign impact, this is largely because the approach the brand used to get celebrities to share meaningful stories has pleased many individuals.
Instagram influencers also followed suit
https://www.instagram.com/p/By2YViDHlW1/?utm_source=ig_embed
https://www.instagram.com/p/BzqCEuCgsR_/?utm_source=ig_embed
https://www.instagram.com/p/BzqCFe2ntnJ/?utm_source=ig_embed