Chickens On A Vegetarian Diet Are Healthier OR It's Just A Marketing Gimmick ?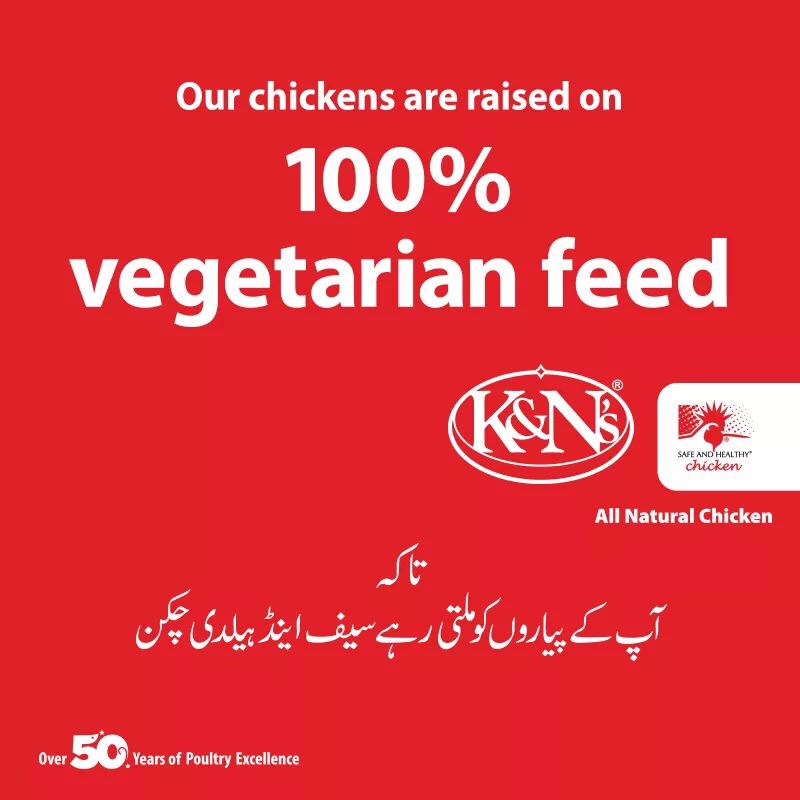 Using marketing gimmicks to confuse the consumer and misguide them, is a strategy that has been going around for centuries by Brands.
As a consumer, we are always tempted to believe whatever is thrown upon us by top brands, especially when it is a market leader.
Recently We have seen the Advertisement by K&N's on Electronic and Outdoor that their Chickens are raised on "100% VEGETARIAN DIET".

Sho, let's look at it this way. Nature has made chickens omnivores, which means they eat both grains and small animals (insects, earthworms, flies, etc). They are not supposed to be "vegetarians" at all, as claimed by K&N these days. There is not a single scientific research paper, which says that chickens on a vegetarian diet are healthier than those on a non-vegetarian one. Furthermore, there is no scientific proof that the meat quality and nutrition is improved by this vegetarian diet. It is a scientific fact that the animal protein is far more superior in quality over the vegetable proteins.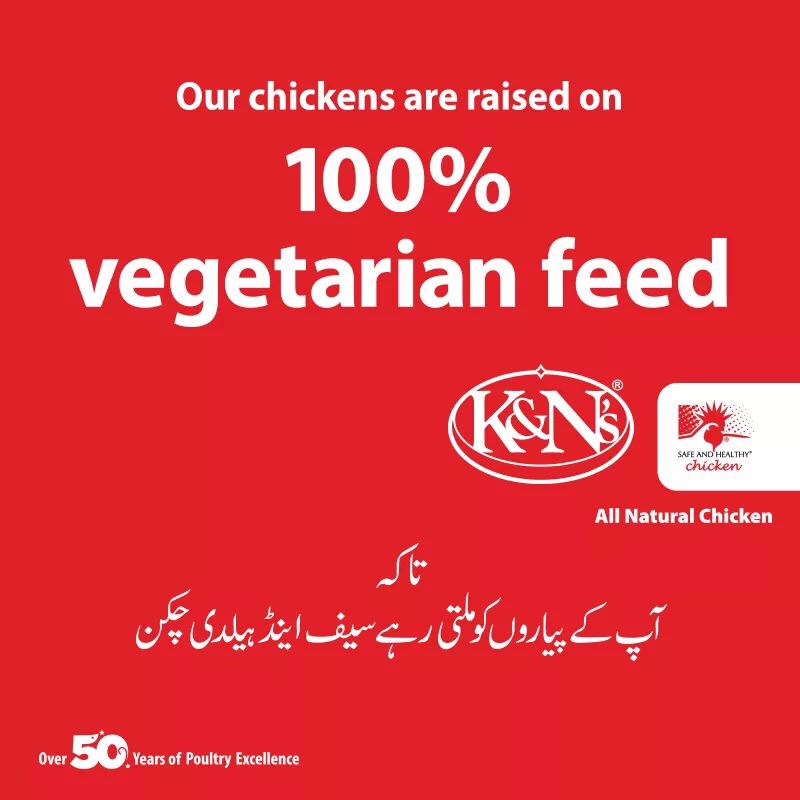 As per K&N's claim, should we humans also become vegetarians in order to stay healthy and not get any protein coming from animals? The irony is, K&N wants us to feed animals that are raised on a vegetable diet (even though the animal itself requires protein from animal sources).
The catch over here is, playing with the innocent consumer's mind and giving off a very negative impression of the other competitors. This kind of marketing campaign undermines all those producers who cannot afford such lofty marketing campaigns. In addition to that, after conducting a market intelligence, it has been found that K&N don't use their own birds. Part of the chickens being slaughtered in their processing plant are outsourced, with no information of the feed ingredients.
We think people would like to ask K&N that if you are outsourcing half of your chickens, how can you claim that they are being fed on a "100% vegetarian diet"? Which certification do you have that proves you are using "all vegetarian" feed? Not only is their vegetarian feed campaign a source of negativity for other producers, but it is also a deceiving one for the consumers. The funny part is, intelligence shows that K&N had been using animal protein in their feed ever since they started running their processing plant.
Another shocking news is that their processing plant was sealed by the Punjab food authority department recently due to food quality violations. It is such a shame when a market leader in the frozen food category, such as K&N use negativity and deception on the consumers to further deepen their market share. People of Pakistan should not fall into this trickery as there is no such thing as "We use 100% vegetarian feed so that you and your loved ones can get safe and healthy chicken".
The video below gives a very humorous example of the stunt K&N is trying to pull off.
https://m.youtube.com/watch?index=5&v=TAtgXA6DEu4&list=PLh62Ms58ly4BKHONPn8A74DS8bsLyk7xF