'Chai paratha' ice cream; Would You Try This Viral Bizarre Food Combination?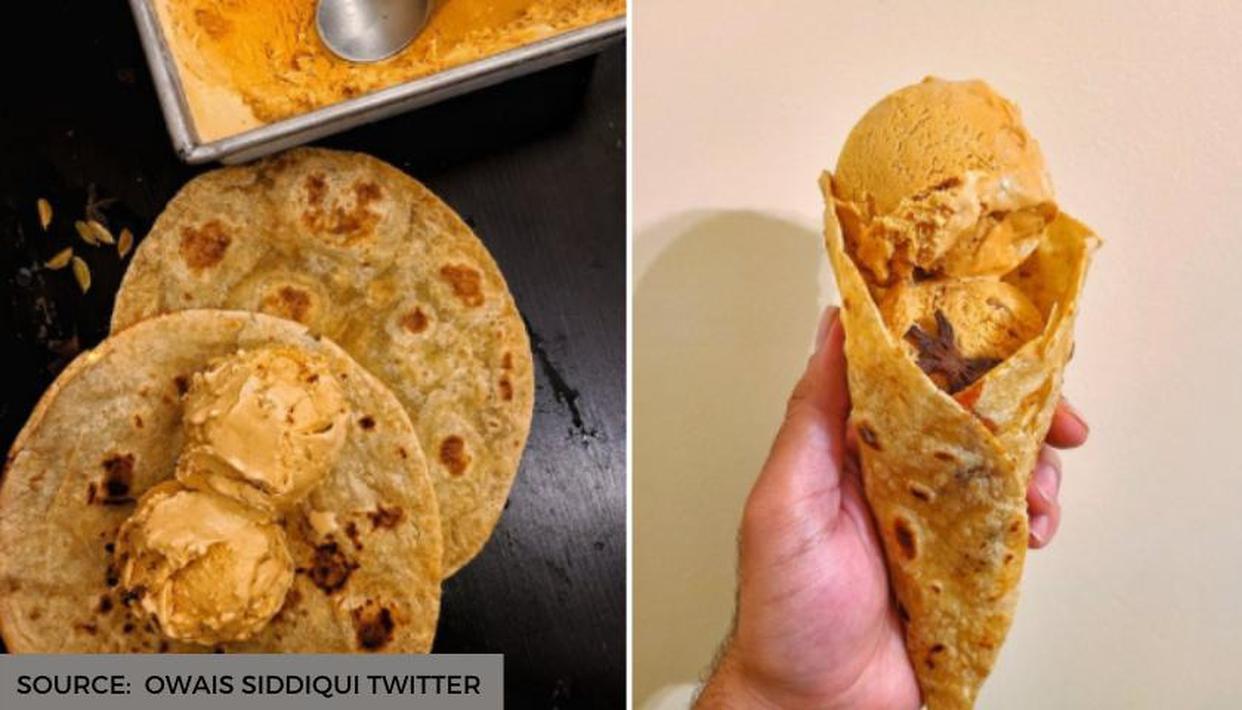 The world has seen its fair share of weird food combinations and Pakistanis are never one to be left behind and continue to experiment with its local cuisines as well. The most famous food combination to come out of this place is Pulses mixed with rice.
The city of Karachi has seen some extremely odd combinations too. They may sit really well with some people, and not at all with others. Food combinations like 'Nalli Biryani' and 'Siri Paye' have take the culinary world by storm in the past.
Now, it is Doodh Patti Ice Cream with Sugar-Laced Paratha!
Its a highly sweet dish because both the articles contain sugar. The Ice – Cream has been given a flavour of tea.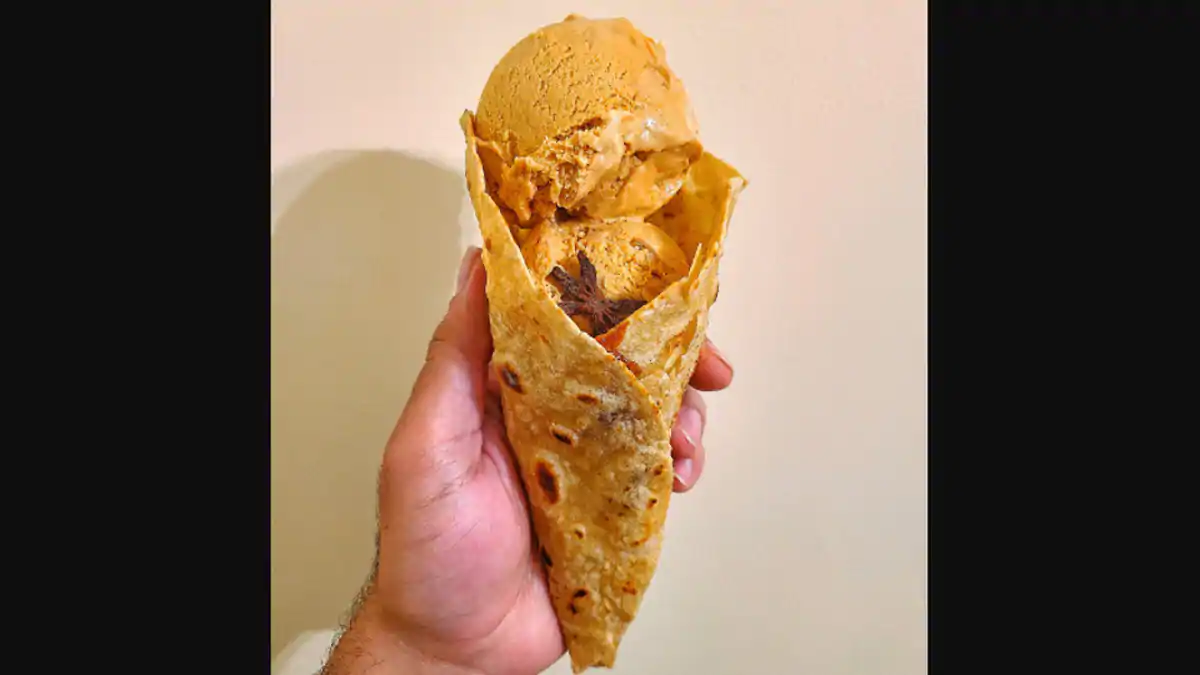 The combination has sent a wave across social media and people of-course have mixed opinions about this latest innovation. While some think that this new item is plausible and could be tried, others are totally shaken at the thought of their two favourite items being mixed together like this.
Would our readers give this new innovation a try? Let us know in the comments section below.
Stay tuned to Brand Voice for more news and updates