CarFirst And OLX Are All Set To Bring Car Bazaar To Lahore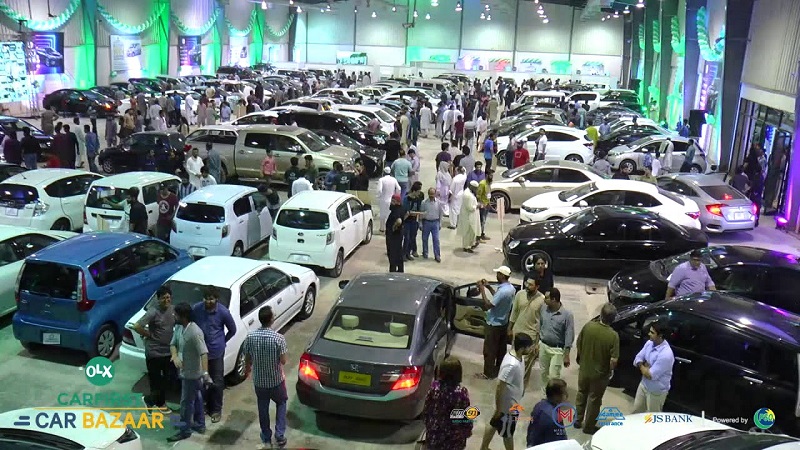 Good news for all car lovers in Lahore. OLX (No.1 app in auto classified) and CarFirst (leading used car online auction and trading platform) have come together to set up their second OLX CarFirst Car Bazaar.
The event will take place at Expo Center Lahore on 18th November 2018 from 11 am to 7 pm.
The event attendees will be able to trade their used cars in a secure, convenient, and transparent manner. Car owners will also be able to sell their used cars hassle-free, while car buyers will get access to CarFirst Partner Dealer inventory and drive home a pre-checked used car. Additionally, car owners can pre-book free inspections and appointments to sell their car at www.carfirst.com. Car owners will be able to sell their cars through a 15-minute live auction.
The OLX CarFirst Car Bazaar will have amazing financing and insurance deals and Food Panda certified food stalls for families and entry to the event will be free of charge.
Raja Murad Khan, CEO, and Co-Founder of CarFirst said, "Following the success of our OLX CarFirst Car Bazaar in Karachi, which was attended by more than 10,000+ people, and in response to our customers and partner dealers popular demand, we are happy to bring Car Bazaar to Lahore. We are excited to see car owners participate in a first of its kind, used car live auction at the Expo."
Bilal Bajwa, CEO of OLX Pakistan said, "I would like to invite everyone to attend."
About CarFirst
CarFirst is a first of its kind used-car online auction and trading platform, with a nationwide network of purchase centers and warehouses. It was founded in 2016 and has been the recipient of the largest Series A investment in Pakistan from FCG, and the largest Series B investment from OLX Group.
About OLX
OLX is the world's largest online buying and selling platform powered by a team of 5,000 people, working on 17 brands, from 35 offices across five continents and 40 countries. In Pakistan, OLX is the No.1 Marketplace across 14 different categories. OLX gets more than 150,000 car listings every month/5000 in a day; which is 10 times bigger than any other player operating in Pakistan making it undisputed market leader.