XimiVouge Launches Itself in Pakistan As Miniso's Rival

Miniso, a Japan-based designer and fashion brand has recently taken over the Pakistani market with its wide array of products from household items, tiny knick-knacks to clothing and accessories, all of which you can find in just one place.
It has quickly become everybody's favorite go to shopping place because of its quality products at affordable prices.
However, it looks like that Miniso has now got some competition in the Pakistani market. The Korean lifestyle brand, XimiVogue Pakistan, has now been launched as the rival of the famous Japanese brand. 
This Korean brand promises to offer a great number of lifestyle items; from household goods to cosmetics, stuffed toys and a variety of other cool stuff (just like Miniso).
While XimiVogue has launched itself as a competitor, the similarities are unmistakable and both like a copy of each other.
https://www.instagram.com/p/Bpl3LhcBz1S/?utm_source=ig_embed
Not only is their product line similar, they have a similar logo, with the same colour combination. Take a look at it yourself.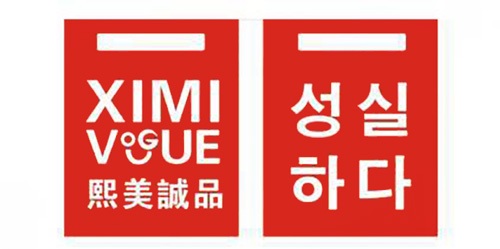 Source: Google Images
So, now that XimiVogue has launched itself in Pakistan as Miniso's rival, we're eager to see if it can attract the same amount of attention as Miniso.
Stay tuned to BrandVoice for more updates.