Atif Aslam Wins Hearts By Reciting Asma-ul-Hasna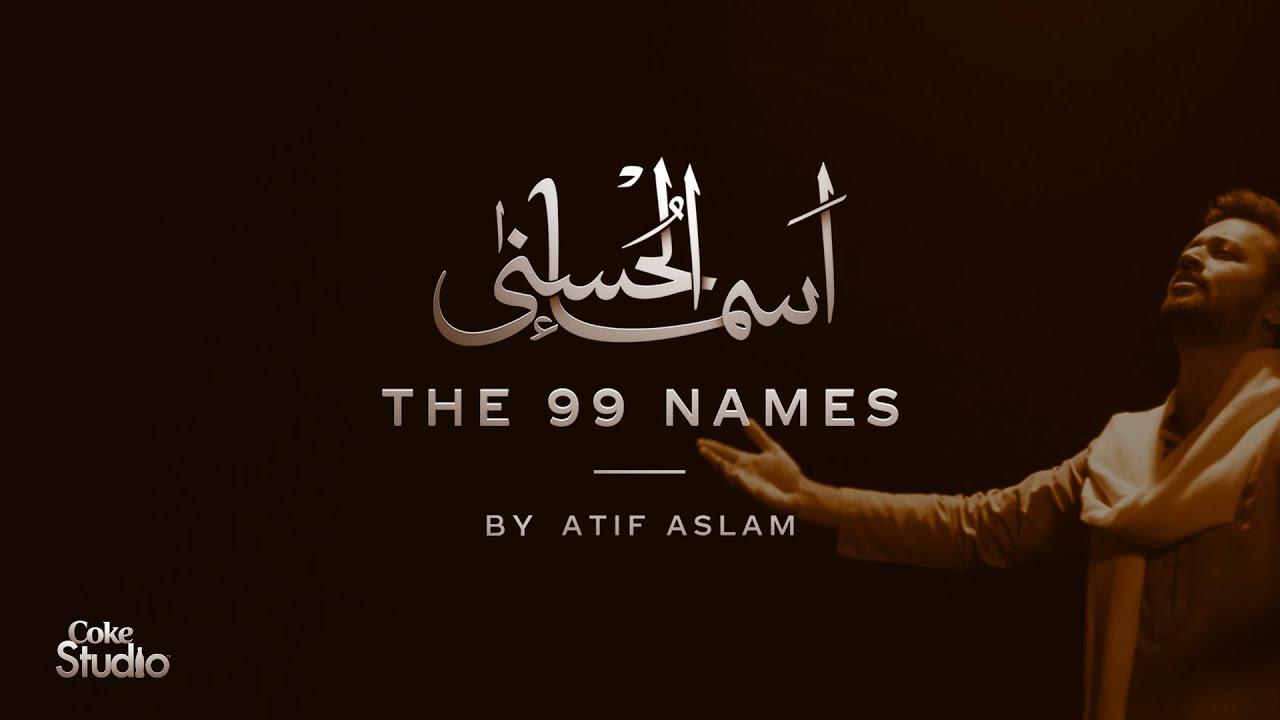 In Islam, Allah is believed to have 99 Names, known as Asma-ul-Hasna (Meaning beautiful names of Allah) all with different meanings. These 99 beautiful names are recited by Muslims for different reasons as they all have a special meaning attached to them which help us in various ways.
We all grew up watching a video aired specially in Ramadan on PTV of 99 Names of Allah and we all have great memories attached to that video.
Atif Aslam is one of the finest singer of our industry and has a huge fan following all over the world. He came up with a qawali , Tajdar-e-Haram which made waves all over the internet and received innumerable appreciation.
In these crucial times and during the month of Ramazan, in collaboration with Coke Studio, Atif Aslam has just gifted his fans a recitation of Asma-ul-Hasna as a humble expression of hope and solidarity and the social media is flooded with appreciation and love for him and making him trending in top 3 on twitter.

Here is what the twitterati have to say: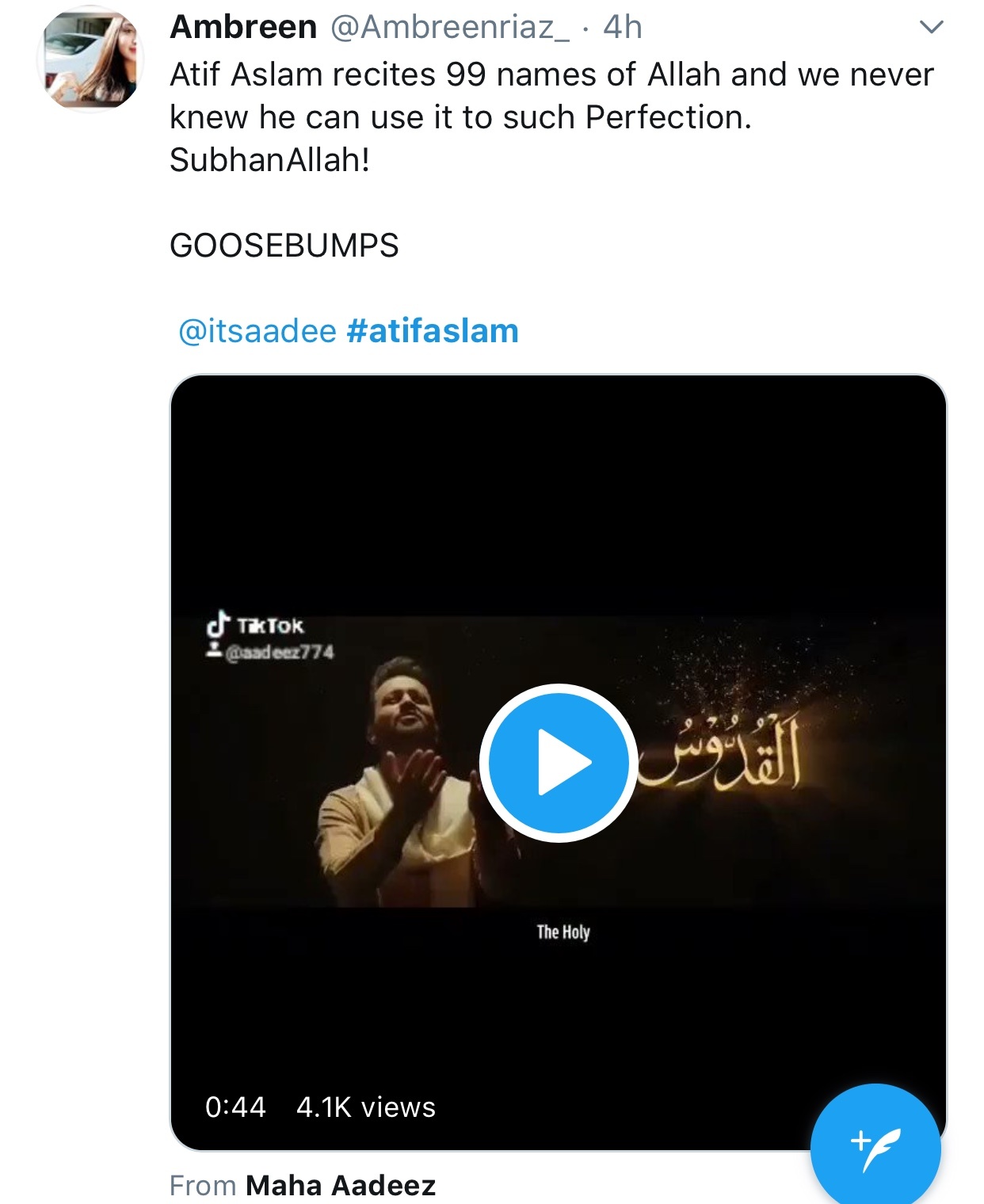 Coke studio has announced its arrival with the 99 names of Allah Subhan o Tallah in the holy month of Ramadan..!!
Worth listening..!! #atifaslam has done great justice to the words
#CokeStudioRamzan pic.twitter.com/ClZ7EFCD7d

— Ayesha (@Aishaijazz) May 14, 2020
First Tajdar-e-Haram, then Wohi Khuda hy, then Azaan and now 99 names of Allah! Atif Aslam winning hearts as usual♥️ #atifaslam#CokeStudioRamzan pic.twitter.com/J7jFqsW7RN

— Umar Rao (@umar_says_) May 14, 2020
The best thing on internet tonight
Asma-ul-Husna by #atifaslam

Worth Watching! Soulful
Goosebumps ❤❤#cokestudio pic.twitter.com/tvtcjNPsRm #atifaslam pic.twitter.com/4asQIjOzp9

— ShahZaib Khan Niazi??? (@_Shahzaib_Niazi) May 14, 2020
https://twitter.com/ABilalErfan/status/1261038045190553603?ref_src=twsrc%5Etfw%7Ctwcamp%5Etweetembed%7Ctwterm%5E1261038045190553603&ref_url=https%3A%2F%2Fwww.bolnews.com%2Fentertainment%2F2020%2F05%2Fatif-aslam-reciting-asma-ul-husna-is-nothing-less-than-a-beautiful-gift%2F
This gives Goosebumps ❤️#AtifAslam #cokestudio pic.twitter.com/WST4OjWDuW

— Arham Irfan (@ArhamIrfan12) May 15, 2020
Earlier, Atif Aslam, took it to his Instagram and shared his recitation of the Azaan with Urdu subtitles.
What do our readers have to say about Coke Studio's collaboration with Atif Aslam? Share your thoughts in the comments section below.