Asim Azhar Praises Aunt Durdana Ansari for Becoming the First Muslim Woman Captain in the British Navy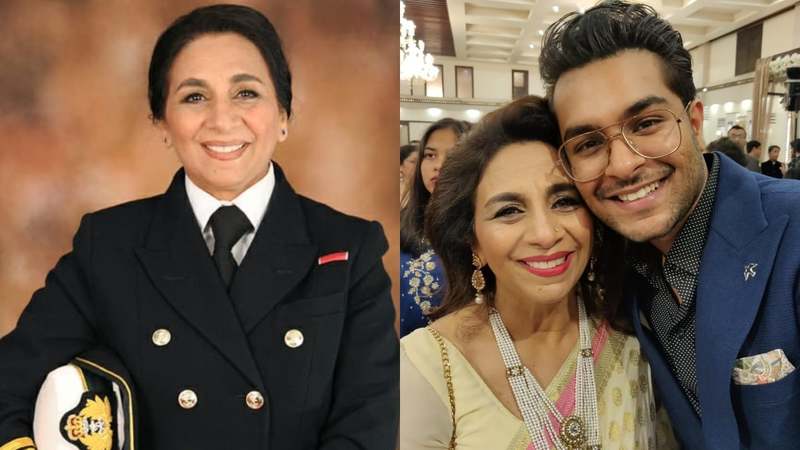 We're all proud of our family members but Asim Azhar has something extra special to brag about. His aunt, Durdana Ansari, has become the first Muslim woman and first Pakistani woman to be appointed a captain of the British Royal Navy. Azhar took to Twitter to honour Ansari for her achievement.
"Today is a proud moment for not just me or my family, but for the whole nation," the singer posted on Instagram.
"Durdana Ansari OBE becomes the first Muslim and Pakistani female in the world to get ranked as a captain of the British Royal Navy approved by the Queen herself," he announced, adding that he was so proud of his khala jaan.
The former BBC current affairs producer was previously awarded an OBE by the queen and got promoted on July 8. Taking to social media to humbly address the celebrations and congratulations directed her way, she thanked her nephew for the kind words.
"I feel humbled beta Asim to receive this honour. I've been extremely blessed with the prayers of my parents, Allah Talaa, and the massive support by the Sea Lord, Her Majesty Queen Elizabeth 2nd and most importantly our nation, the real people who believe in us," she said. "I'm proud of you."
Durdana is the sister of Azhar's mother Gul-e-Raana, who is an actor and politician activist. He clearly comes from a family of superstars!