Maya Ali launches her clothing line!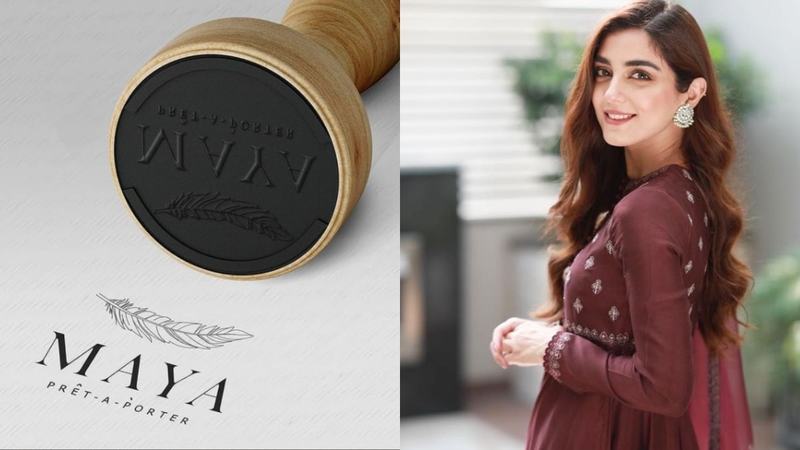 The TV and film actress, Maya Ali, is set to launch her newest line of pret clothing line, called "MAYA Pret-a-Porter". After conquering the TV and modelling industry, Maya has stepped into the line of fashion with this clothing line. The actress has launched her brand in collaboration with her two cousins, Zainab and Ansa.
Maya Ali went on to Instagram to announce the news about her line.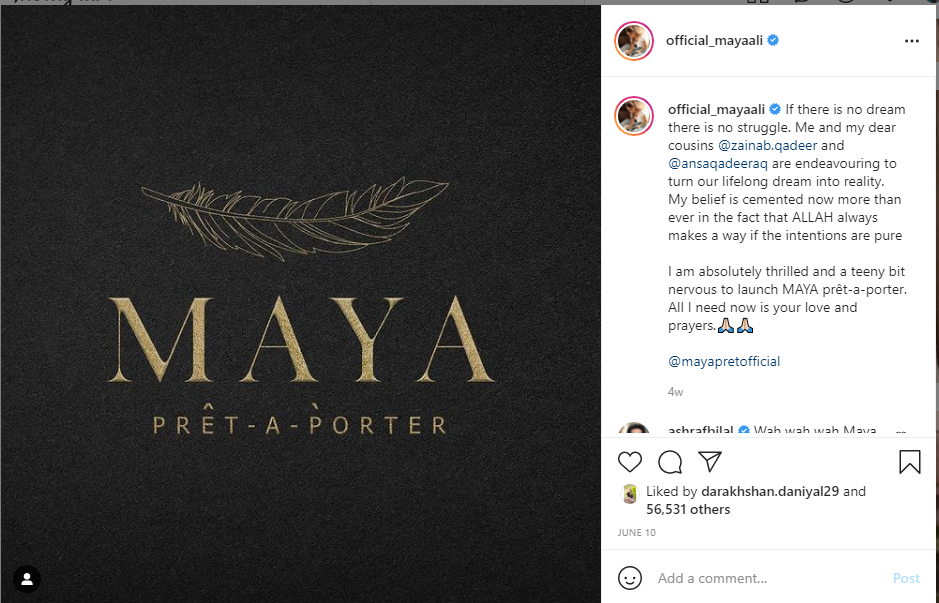 She said that she was anxious and nervous but also mentioned in her post "If there is no dream there is no struggle".
The brands official Instagram page shows a glimpse of the designs. The brand currently offers luxe ready to wear women's clothing, with vibrant colors and a blend of traditional embroidery.
Here's a sneak peak into the new line: