Amreli Steels Latest Advertising Campaign Garners Immense Praise From Social Media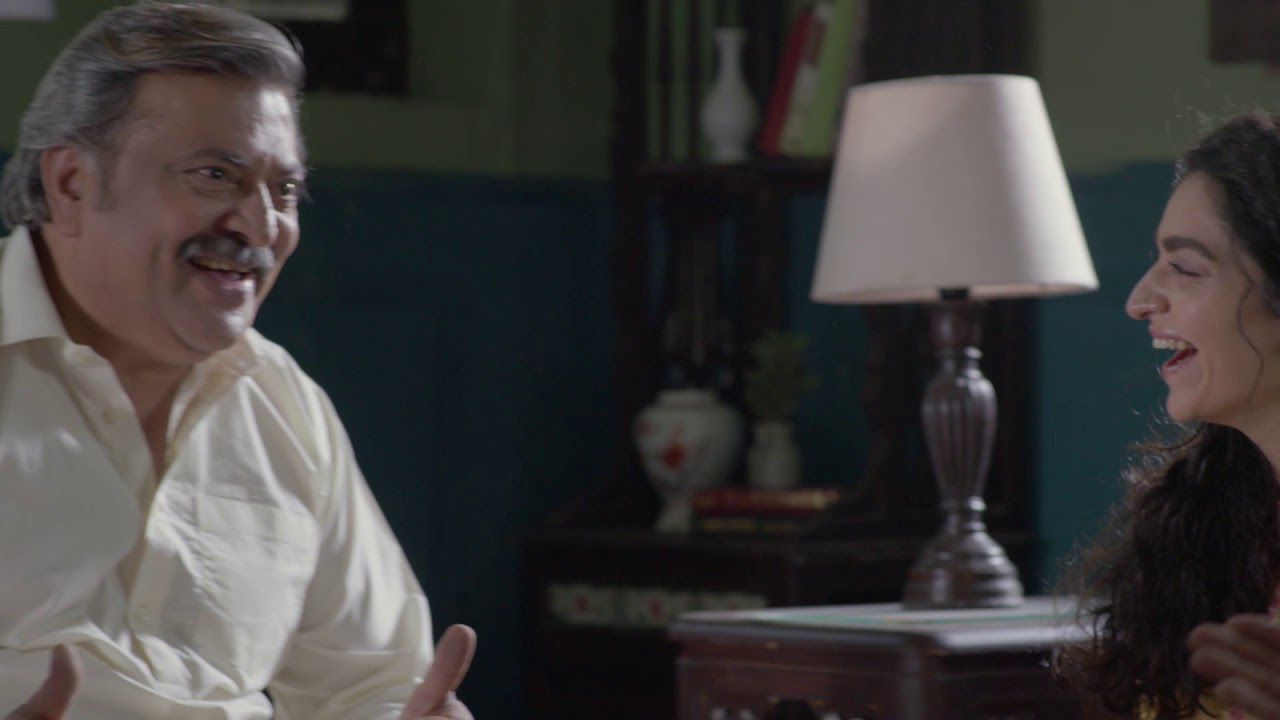 Amreli Steels latest Ad campaign has broken through the clutter and brought out an idea that is innovative and this is where we'll tell you how..
The brand focuses on teaching the viewers that there's always more to what meets the eye. The campaign revolves around the question: "Kya aap 'Achay' aur 'Sahi' mai fark jaantay hain?"
The commercial begins with a daughter (Hajra Yamin) narrating the tale of how her father (Shabbir Jan) is a man of principle and how he has strived all his life to be right rather than being good. She tells a story of how her father never agreed with people solely for his benefit, but he always chose the right path.
Take a look at the latest ad by Amreli Steels
In a country like Pakistan, where women are discouraged from going overseas for higher education, we see how this father supports his daughter to pursue her dreams. All of these instances promote a positive image of a man who is stable and is un-breakable.
The campaign has recorded a reach of 1 M organically in the first two days with 495K Video Views from just the brand's official Facebook. The official page views rose by 1379% during the week.
Here's how social media is praising the AD: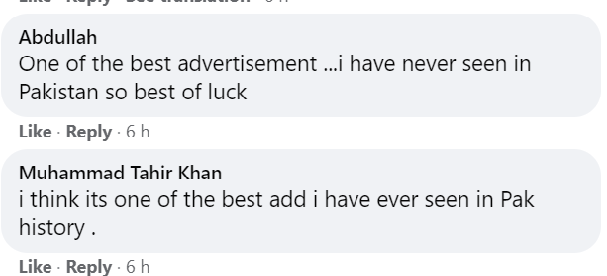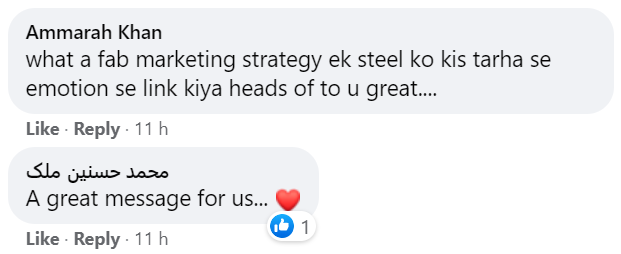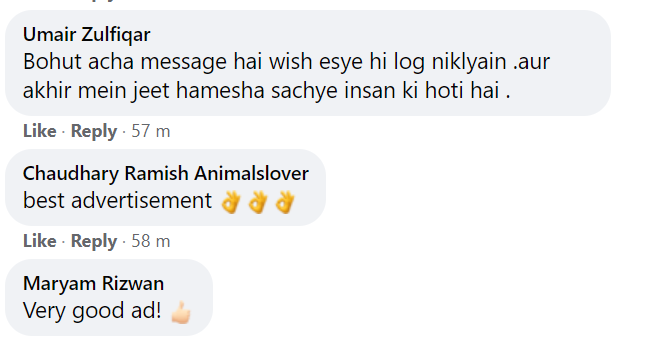 Source/ Amreli Steels' Facebook
This ad is truly successful and meaningful campaign coming from a steel company.
So, what do our readers think about it?