Adnan Sami Khan's Father speaks ; "Your's Unfortunately Arshad Sami Khan".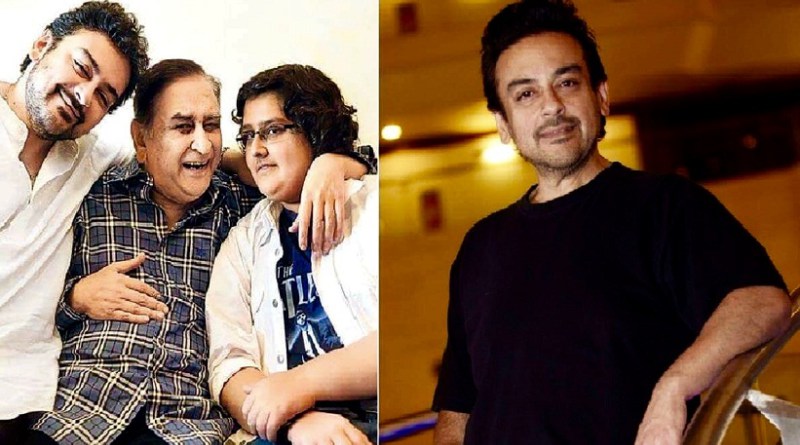 By Ahsan Mehmood.
Adnan,
I do not wish to start with the term "Dear" or "son", because I do not wish to acknowledge that you're either of those for me. I am a miserable soul and I do not wish to increase my torment here.
Mr. Adnan, let me introduce myself to you, because you seem to have forgotten it all. Let me refresh your arrogance – fogged memory.
I, am a Pakistan Air Force officer. I am the youngest recipient of Sitara Jurat. I am the recipient of the Medal of Honor from Iran, Turkey and Jordan. The Kings of these countries sought to honor me for my services. I am the recipient of multiple gallantry awards including the SJ and Sitara e Imtiaz, because I fought for my country in the 1965 war, valiantly so. I served three presidents as Aide de camp in my service, and I was taken up into foreign services after my retirement from the Air force to represent my beloved land across the world. I made it to the 22nd grade, upto the post of Commissioner General, the first, I might add.
Let me indulge deeper into flashback. When you were young and had a taste for music, I bought you your first Piano. You learnt to play and I was very proud of you. I arranged for you to travel across the country to different PAF bases in military aircrafts, requesting their base commanders to let you perform. They took you in with open arms, because of what your father meant to them. That, is where you started your music career from, performing in military bases, travelling on the expense of the PAF, who applauded you for your talents and provided you with opportunities.
Coming back to the 1965 war that made your father who he was. The enemy was upon us. We were a few skilled men, and we had the weight of our country's entire population on our young shoulders. We gave it everything we had and we succeeded. Let me be clear; that was my country's debt on me. I was chosen for this honor, I owed my land more than my singular life.
The enemy that I spoke of, Adnan, was the last five letters on your current address. It was the loathsome colors on the flag you hold. It was the anthem that you now believe in. It was the sound of oppression, the conflict of ideology and the arch nemesis of my beloved motherland.
Soldiers, Adnan, think differently than you liberated and self centered men. For us, it is the sound of our anthem that brings us peace, the sight of our flag that brings us tranquility and the scent of our earth, that fuels our will to live. I cannot describe in any sufficient words how much my country means to me.
The land that you proudly proclaim to be your home, is the land your unfortunate father almost died fighting against. The enmity between your home and mine is so deep rooted and so traumatizing, it is unimaginably treacherous to have even thought about creating a soft corner for the murderer of hundreds and thousands of our brothers, sisters, parents and children. And you, in pursuit of worldly gains (atleast that's what your incentive was) stepped on your father's name and repute to get to the other side. My blood is on the border that you crossed, Adnan. My friends in heaven heard you say Jai Hind. I thanked God in person that He did not keep me alive to witness that moment. That he didn't make me stay long enough to exclaim your love for the armed forces that have killed my fellow soldiers.
The world remembers me in honorable mentions. But I think I brought myself the worst disgrace that the universe has to offer. I brought you into this world, and whatever I may proclaim, you will always be a cancerous part of me. Deteriorating my honor, you will always be my deepest regret.
Your miserable father,
Sqn Ldr Arshad Sami
SJ, SI(M)
The writer is a business student at Institute of Business Management, hailing from Karachi.