Abdullah Qureshi Apologizes After Harassment Allegations, Says He is A Changed Man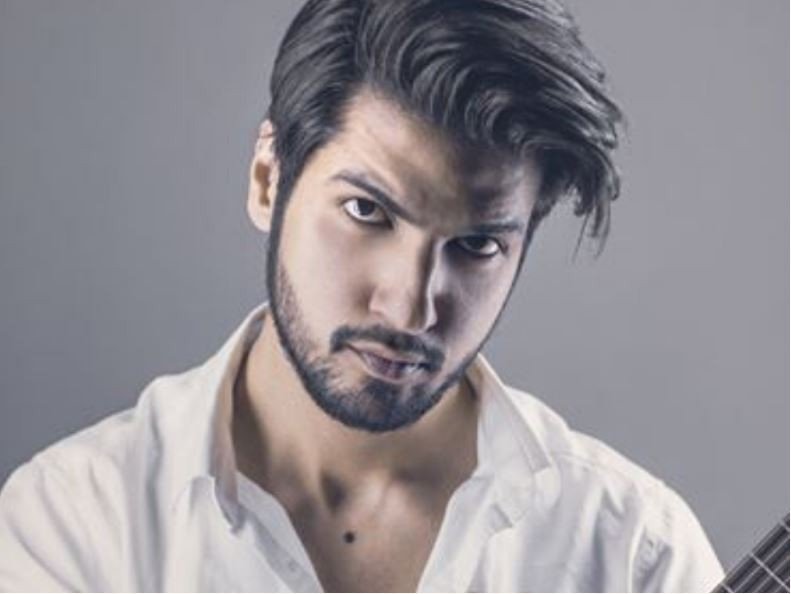 On Friday, popular singer Abdullah Qureshi took to his Instagram Stories to cross-share his apology made public from an Insta account, for what seemed like his acceptance of problematic behaviour in the past. In this apology, Qureshi stated that he is sorry to everyone he has hurt or harmed in any way, and requested removal of anything related to 'this' because it has affected his career and is likely to affect his daughter.
His apology read, "I apologise to everyone for all this. I won't blame my drunken state because it was me at the end of the day. But yes, I did have a drinking problem and I do have fetishes. But everyone has fetishes."
He went on to clarify that his apology "is not about that [his fetishes]," but about "messaging randoms." He further stated, "Yes, I did have that problem too but I stopped when I had my daughter. I apologise to her for being the worst dad."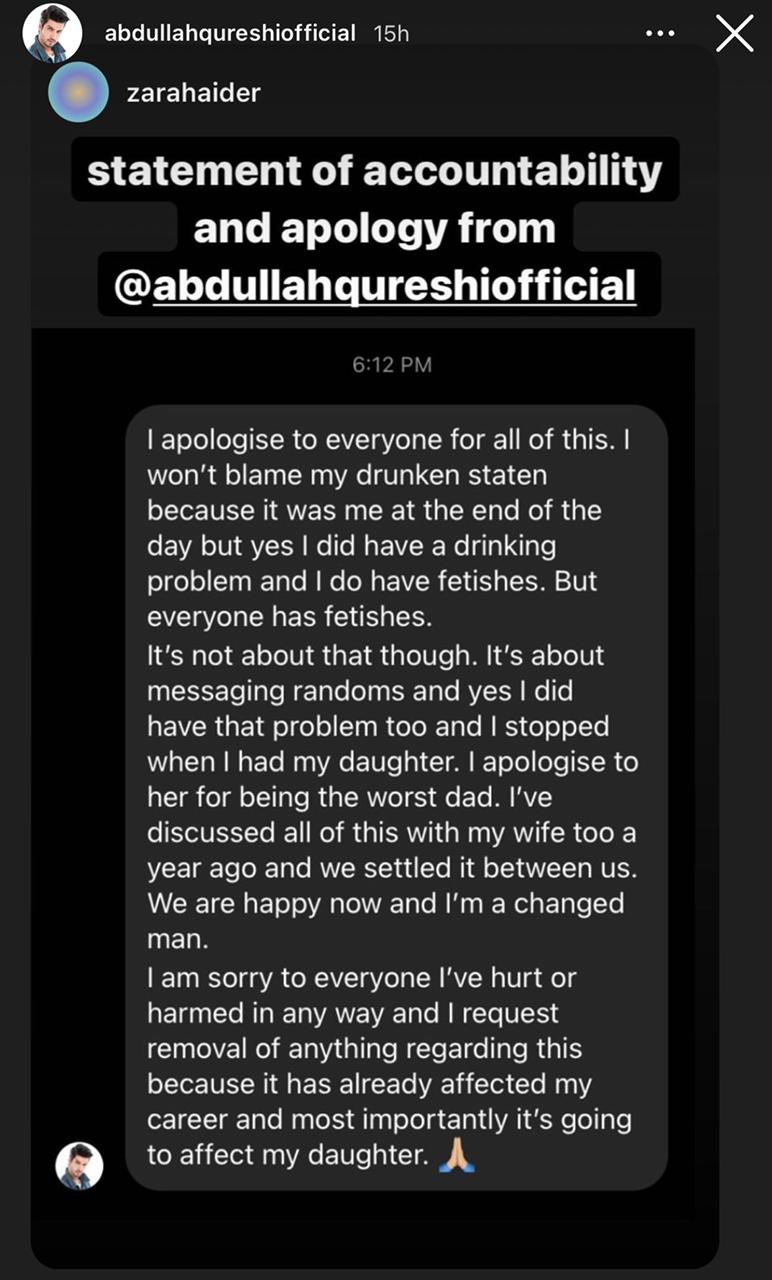 Qureshi added that he had discussed all of this with his wife a year ago and the matter was settled between them
"We are happy and I'm a changed man." the singer continued, "I am sorry to everyone I have hurt or harmed in any way and I request removal of anything regarding this because it has already affected my career and most importantly, it's going to affect my daughter."
However, an hour after Qureshi apologised on social media, an Instagram account shared screenshots of a woman calling Qureshi's apology "performative." She said that Qureshi messaged her "barely 18-year-old sister" only a week ago, and shared screenshots of that conversation.
What seems like a heartfelt apology is nothing but blatant as he tried to justify his action by calling out the masses. Moreso, the apology and the victim's statement do not even match since he claims to be done with it after the birth of his daughter. However, the truth seems otherwise.
Stay tuned to Brand Voice for more news and updates!