A Shocking Careem Ride Gave This Islamabadi Six Weeks Of Physical Therapy, Here's What Happened…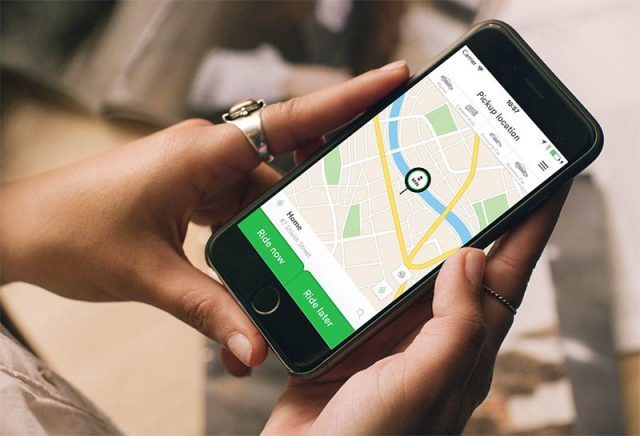 Mobile-based cab service apps like Careem and Uber have made life a lot easier for many Pakistanis. However, every now and then, we come across people experiencing major setbacks and one such issue was brought to light on social media only recently.
Madiha, a food and lifestyle blogger, runs a page called 'Madsforfood' on Facebook. In a recent post she shared a horrendous experience one of her close family members had to go through in a Careem ride they took on December 27, 2018.
A screenshot shows that a Careem was booked to go to the Daewoo Terminal at 6:30 am.
In the incident that was shared online, it stated, that the passenger heard a continuous boisterous sound in the car. The captain justified the sound by blaming it on the gas tank, Madiha shared in the post.
When they reached their destination, the car stopped on its own. When the captain got out of the car to inspect what had happened, an explosion occurred, causing the passenger to hit their head and the car started rolling downhill, only to hit a van which later hit a truck.
"All this happened due to captain's negligence of leaving the car without pulling the hand break on a busy road," Madiha shared.
Madiha's family was told by Careem's management that a complaint would be filed against the captain by the staff.
In her post, she states furiously:
"We suffered an accident at the hands of a Careem driver yet she has not been fired, nor have we been compensated or even received any apology from Careem Pakistan over the events of that day. Please share [this] with all your friends & family who use Careem. Please beware and don't get into cars that don't seem to be operating well or into cars with drivers who seem to be inept at their jobs."
You can read the entire unfortunate experience here
https://www.facebook.com/MadsForFood/posts/1639409182826368
Here's what Careem had to say about the incident 
"Safety of our Captains and Customers is an utmost priority at Careem and we have a full-time dedicated team to ensure this along with a 24/7 contact-center."
"It's an unfortunate experience faced by the Captain and Customer. As soon as this incident took place, our Safety and Security teams were on grounds to investigate and offer support. As per our finding there was no blast. As per policy, Careem offers in-ride accidental medical coverage for injuries caused to both Captain and Customers."
What do you think about the incident? Let us know in the comments section below.