ZebBangash's new song 'Tum SaathHo' is out now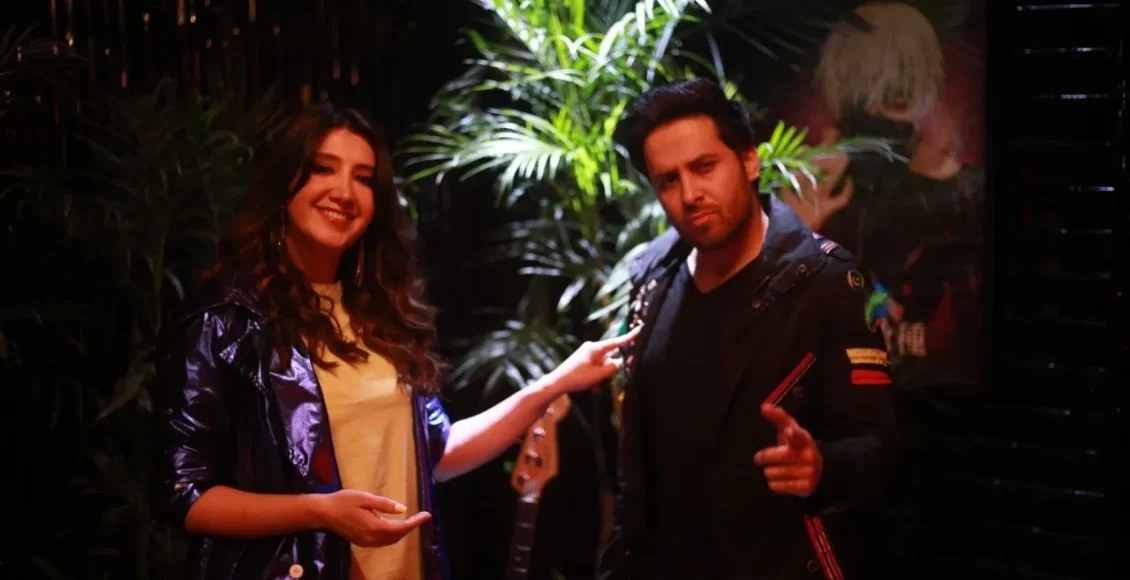 Islamabad: Renowned singer/composer Zeb Bangash, popular for her melodious voice and distinctive style, recently announced the release of her new song 'Tum Saath Ho'.
The song titled 'Tum Saath Ho,' a peppy homage to Pakistani Pop Music from the '80s is a collaboration with the leading actor and singer of the industry, Haroon Shahid. The release of the teaser on Social media last week has been met with much anticipation from fans of both artists who still remember their last chart-topping collaboration "Sambhal Sambhal" from Shoaib Mansoor's Film, 'Verna.'
'Tum SaathHo' has been composed by Haroon Shahid, produced by Ahsan Pervaiz Mehdi, and the music video is shot by the musician and visual artist Nouman Javaid. The song is available to stream on the music platform 'Room Files' by Bossmenn.
"Working with Haroon on this song has been thoroughly enjoyable'" commented Zeb Bangash. "Haroon and I don't hang out all the time yet every time we work on music together we really connect, and I always like the sound that comes out in the end – funky with hints of nostalgia. This song in particular has a new age Nazia and Zoheb vibe. I wanted to be a part of Room Files, because, above everything else, I feel it's important to support talented artists on independent new music. We (musicians) must stick together as an industry."
The song titled 'Tum Saath Ho,' a peppy homage to Pakistani Pop Music from the '80s is a collaboration with the leading actor and singer of the industry, Haroon Shahid. The release of the teaser on Social media last week has been met with much anticipation from fans of both artists who still remember their last chart-topping collaboration "Sambhal Sambhal" from Shoaib Mansoor's Film, 'Verna.'