Whip Up These Delicious Desi Comfort Food Items to Make The Most of Your Winters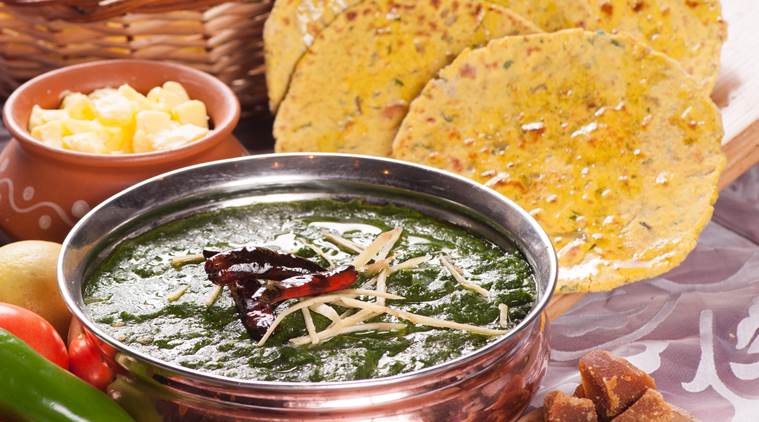 Pakistan is currently experiencing a prolonged winter season this year. And we believe that it is the best time to load up on some delicious desi comfort food before we bid farewell to winter season or the next 6 or 7 months.
Cool weather increasingly ushers in food cravings, and with it come opportunities to overindulge, especially with staying in and eating.
Here are a few scrumptious desi recipes you can try easily at home
Sarson ka SaagINGREDIENTS

2 kg mustard greens (chopped with stem)
1 kg spinach
½ cup water
1 tsp brown sugar or 1 tsp jaggery (secret ingredient)
5 to 7 serrano peppers
Salt to taste
1-inch piece of ginger
2 tbsp cornflour dissolved in ¼ cup water
2 large sliced onions and 1 tsp chopped garlic fried in ¼ cup oil for garnish
Dollop of butter per serving, if desired

METHOD

Pour half cup water and mustard greens in a large pot. Cover and let simmer for 15 to 20 minutes, add spinach, salt, sugar, peppers, ginger and cook for another 15 to 20 minutes. Put in blender to roughly blend, add dissolved cornflour and cook for a few minutes. Garnish and serve.

Makai ki rotiINGREDIENTS

4 cups corn flour
2 ½ to 3 cups warm water
4 tbsp chopped coriander (optional)
Salt, if desired
Oil, as needed

METHOD

Add warm water to flour, to knead the dough, adding coriander. Make round portions and flatten to roti on parchment paper. Heat pan with a teaspoon of oil and transfer the roti with parchment paper, remove paper and flip the roti. Cook for two to three minutes on each side until golden, serve hot with a dollop of butter.

Chanay ki daal ka halwa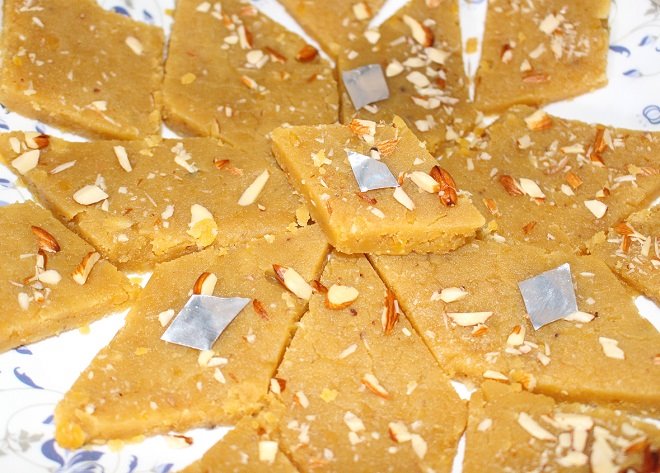 INGREDIENTS
2 cups chanay ki daal
Milk
Sugar to taste
Oil
15 green cardamoms
1/2 cup blanched almonds, chopped
¼ cup pistachios
METHOD
Soak daal six to eight hours. Drain and grind in a food processor until fine. Pour the ground daal into a heavy based pan, add milk, stir to avoid lumps. Once the milk starts evaporating, add oil, cardamom and sugar to taste. Stir heavily, keep stirring and adding oil until the consistency is right. As you keep stirring the colour of the halwa starts changing to a golden brown. Keep stirring, adding oil if required. Keep stirring until oil separates, and the colour is a rich beautiful golden. Garnish with nuts, and serve.