Waves Rev Challenge Goes Global. Are You Ready For It ?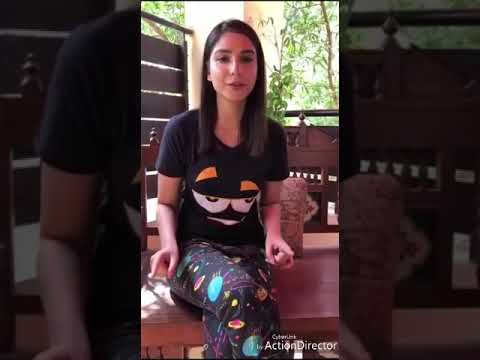 Waves Rev Challenge ? If you guys are active on Social Media, you must be aware of this Challenge going viral all over the world these days. General people are making videos on their phones and getting it uploaded on their respective social media profiles. Waves is already a known brand and has been in highlight since long time. This time Waves has taken an initiative, infact has given an entertaining shape to the challenge. A challenge which has created a buzz not only in Pakistan but has taken it to International level.
Nomi Qamar who has earned fame in Pakistani industry is also one of the first ones to start the challenge.
https://www.facebook.com/nomiqamar.24/videos/2381415855223064/?t=13
Ramsha Khan who is everyone's favourite these days and she needs no introduction has also participated in this challenge. Coming over to our Media, Usama and Sadia Faisal have also jumped into this circle which definitely enlarges the circle. Sadia Faisal who is an artist and a fitness freak challenged in her own way to be a part of this challenge.
A very talented kid "Adam" from Canada has chosen his favourite game to challenge everyone through #WavesRevChallenge:
https://www.facebook.com/468397407237623/videos/2258493047797095/?t=2
It's a natural phenomenon that nothing can be attained without powerful minds and determination. Since two years Waves has been working hard on diverse campaigns like the much known FAHAD MUSTAFAS TVC alarmed the competitors and was a big come back too. Moreover, the going got stronger as Waves had a campaign near the Bari Eid with the name of MR GOAT. While the Checkered refrigerator was the talk of the town, related campaigns were designed to add the essence to the whole idea. This is just a starter of the menu, wait for the main course following the dessert later.
Nothing like this has ever taken a toll such as Waves Rev challenge and none of the brands have ever tried to wear such a risky cap. Guys, do not wait any further and indulgence in something like this is real rare so let's see what do you have in your sleeves.#wavesrevchallenge
 See some of the glimpses of the #WavesRevChallenege here:
https://www.facebook.com/sadia.faisal.104/videos/10219551630766075/?t=10
Pamela Jean from Toronto did the #WavesRevChallenge:
https://www.instagram.com/p/BwVOqXBh6ir/?utm_source=ig_web_copy_link
TV Star USAMA KHAN did the #WavesRevChallenge:
https://www.instagram.com/p/BwY684UhH8d/?utm_source=ig_web_options_share_sheet