VOICE OF BIG BIRD [wpvideo lZHLBUoD]

BIG BIRD sounds new to you ?  Yes In consumer market, they are new but you'll be surprised to know that they have been serving Pakistan since last 27 years in poultry business.
Big Bird Group has emerged as one of the major source of poultry production in Pakistan and now has stepped in consumer market and will serve the consumers and customers with quality chicken meat (frozen/fresh chilled) and value added chicken products.
This new TVC of Big Bird has definitely took attention of all the viewers and advertisers.
The creative team of Saatchi & Saatchi  has done a tremendous job in creating a wonderful Advertisement.
Their advertising agency STARCREST Pvt. Ltd. has worked really hard to launch this campaign and aligning all the big media channels.
We hope it will give a tough competition to its existing market competitors. Brand Voice wishes them all luck.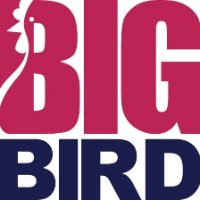 Tag Line:
Tasty har Bite hai! Big Bird hi Right hai!
#Bigbird #health #Taste #Mother #PakistaniMother #RightFood #Foodtaste #Birdbig #Eatwell #livewell #eatwelllivewell #Barbecue #Kidsmeal #Kidsfood #Funfood #ReadyToEatFood #TemptingFood