Video Of A Woman Being Beaten In Murree By Hotel Agents Goes Viral, Government Takes Action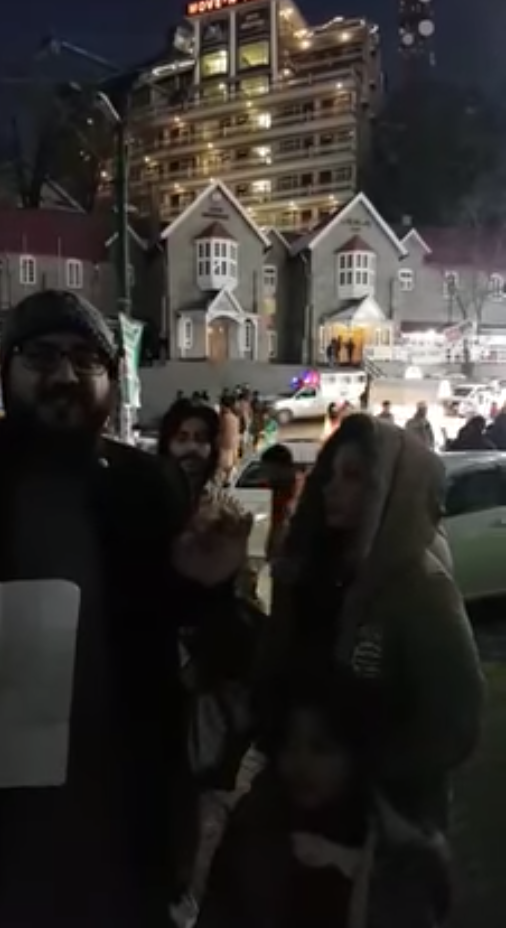 In a patriarchal set up like the one in Pakistan, many men and women come out to defend women (only through their words). In fact, very few Pakistanis extend regards towards women in actuality.
Unfortunately, only recently, a video went viral on social media where a woman is being harassed by men in Murree and it is completely horrifying.
In the video, a man took it upon himself to stand up for a woman who was allegedly beaten by four men with her young daughter standing by. According to the man, the woman and her family had come to Muree for their vacation.
The incident took place in front of GPO Chowk, where local hotel agents began misbehaving with her and when she brought up the point that she could be their own sister or mother, they began to beat her up with numbers of people gathered at the scene.
Finally, when the police were called the local authorities refused to help and claimed that the area was out of their jurisdiction and that the complaint had to be filed in Pindi.
The incident has caused a wave of anger and resentment among the people online. Here's what is being said:
The outrage of social media over the incident in Murree, caught the attention of Punjab authority and an FIR was filed. 
. @CMOfficePunjab. in-charge Chowki Bazaar, along with Muharrar and his assistant have been suspended for negligence & not fulfilling their duty. 2teams formed and dispatched to the village of the culprit & hotel where the culprit & his brother works to arrest the culprit. https://t.co/1TucPAT9IZ

— Dr. Shahbaz GiLL (@SHABAZGIL) December 16, 2018
According to various news sources, there has been unrest and conflict between the locals of certain Northern areas and tourists for a while now. Earlier this year, many people also hosted protests against the violence in the North due to unfair treatment of tourists and visitors from not only other parts of Pakistan but other parts of the world as well.
Have something to say about this particular incident in Murree? Do let us know in the comments section below!