Shah Rukh Khan & Amitab Bachan Served Food At Ambani Wedding.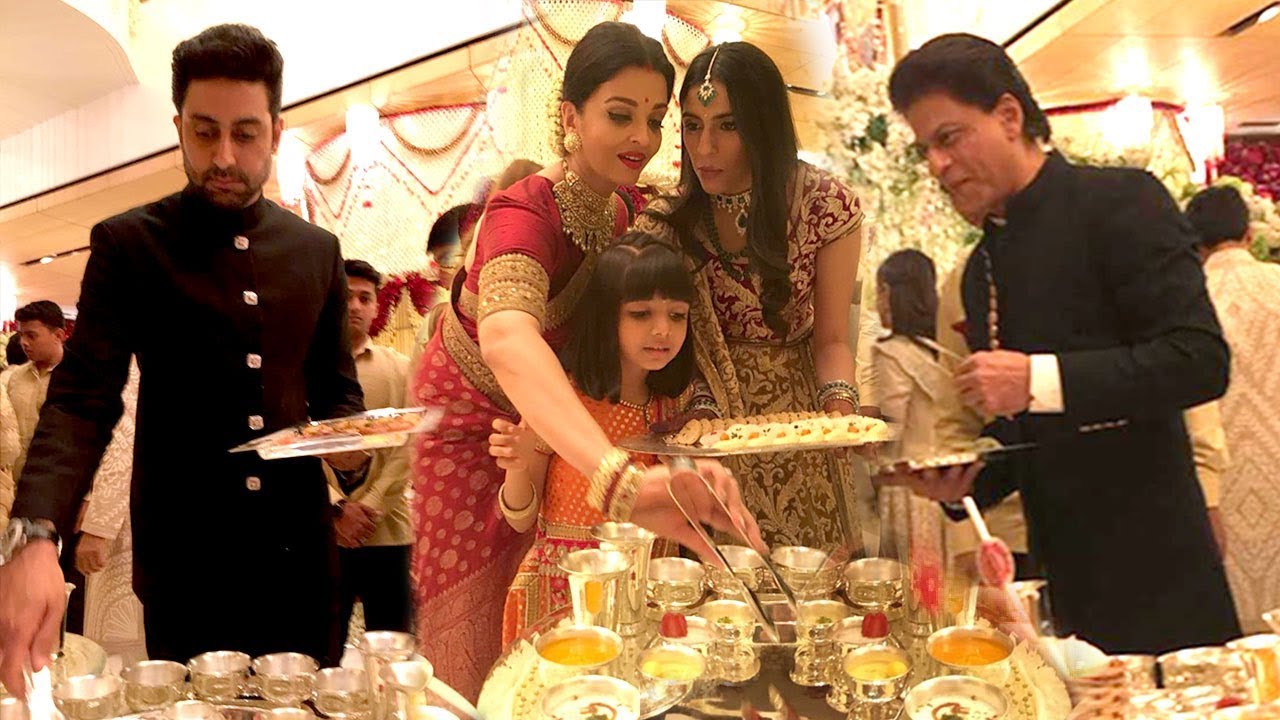 The country's most expensive shaadi is over but we haven't recovered from the hangover yet. From a private Beyoncé performance to the fairytale saat phere, the Ambani Wedding was nothing short of epic. In terms of scale and glam quotient. With the richest family playing host and all of Bollywood in attendance, did we really expect any less?
And just when we'd thought we'd seen it all, new inside videos from the nuptials were posted on social media. The who's who of Bollywood can be seen serving food to the baraatis. The list includes Senior Bachchan, daughter-in-law Aishwarya, King Khan and Aamir Khan.
Amitabh Bachchan is the epitome of humility
Perfectionist Aamir Khan joining in
Traditional, lip-smacking Gujarati food was served to the guests. And we're sure it tasted even better when the servers were celebrities. In any Indian wedding, it is customary for the bride's family to ensure the guests enjoy the festivities to the fullest. And a part of their duty as gracious hosts is to serve food as a mark of respect. And actors close to the family happily took up the mantle.
Shah Rukh Khan at his charming best
 Aaradhya can be seen with mommy dearest
Oh, what we wouldn't give to be at this crazy bash. Also, did you guys notice the silver dinnerware? It must have been a feast fit for royalty. If you could pick any actor to serve at your own wedding (hypothetically, of course), who would you choose? Tell us. As for me, Ranveer Singh would be perfect