Veteran Actor Durdana Butt Passes Away in Karachi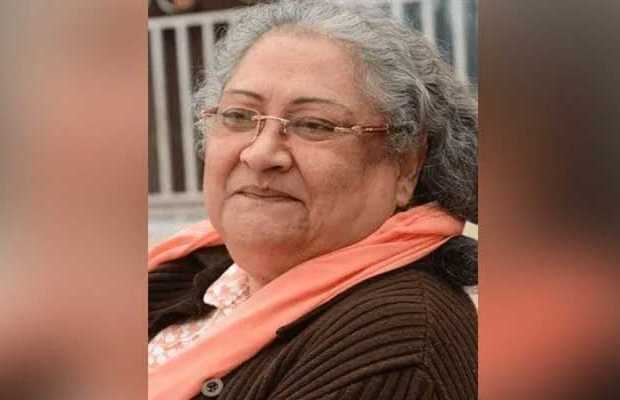 Veteran actor Durdana Butt passed away on Thursday after eight days on a ventilator at a hospital in Karachi. She was in her 80s.
News of her tragic passing was confirmed by RJ Khalid Malik who also shared the news on Instagram.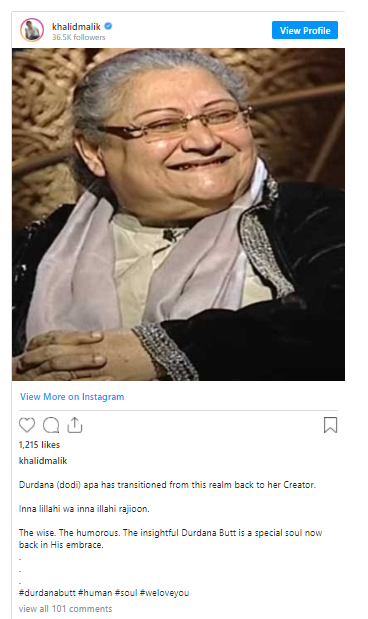 "Her family told me she was admitted because she had Covid," Malik said, adding that she was on the ventilator for about eight days. "Till the end, the doctors said she's a fighter but when you are called [by your Creator] — and she understood that — she let go, she stopped fighting."
Journalist and public relations specialist Tehmina Khalid also confirmed Butt's death and said though she had Covid, she also suffered from cancer for the past few years. She was in poor health before she got Covid as well, she said.
Last week, news that she had been put on the ventilator emerged with celebrities across the industry asking fans to pray for her.
Butt was well known for her roles in Tanhaiyan and Aangan Terha, among many other dramas.