Twitter Story by This Guy on Going to Imran Khan's House for a Date Goes Viral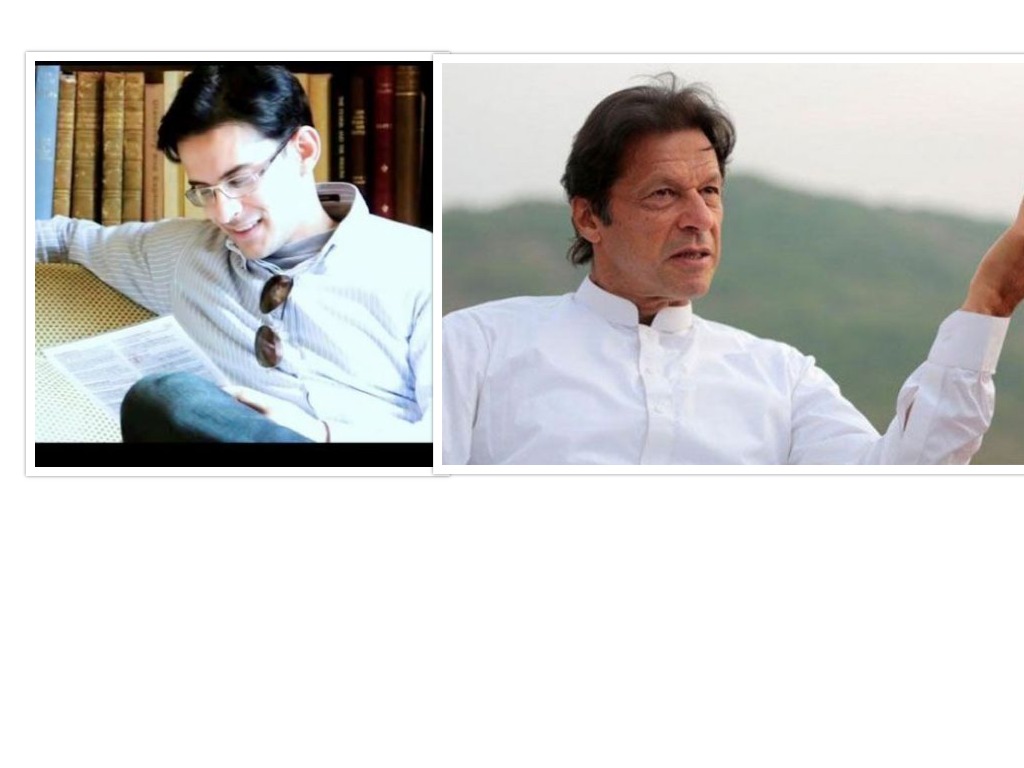 It was only yesterday when a guy named Osman Khairi came out on Twitter with his very interesting story about his first date and a date he claims to never have forgotten.
Osman made a long thread on Twitter recounting the story of his date which took place about 16 years ago.
Currently Osman works in marketing and lives in the UAE. However, at the the time when this story took place, he was only 17 years old was a big cricket fan.
According to Osman, he was in a long distance relationship with a girl, who after arriving in Pakistan made it possible for them to meet.
Here's the full thread
2001. An ex flies into PK. Had been over a year since we'd met. Fuck long distance. Anyhow, couldn't wait to go see her. Tells me she's staying at a certain Imran uncle's house and that I should come! So I get the directions and off I go. 8 am.

— OAK (@OAK194) August 27, 2018
Follow her instructions. Literally the only car on Margalla road. Reach E7. No such thing as Google Maps in those days, so searching for the street and the effing house. Streets 42, 43, 45. Fucking Islamabad.
Eventually get to 44! And make it till the road that curves at the end.

— OAK (@OAK194) August 27, 2018
Park the car. At what I'm convinced is the right house. See someone standing next to the gate. After app his morning jog. His back towards me.

FUCKING FAMILIAR AS HELL.
Turns around. @ImranKhanPTI.

Stares back at this creepy kid who's wondering what the FUCK is going ON!?!

— OAK (@OAK194) August 27, 2018
Osman was of-course star struck to the core and could not believe his luck
"Can I help you?"

IMRAN UNCLE IS MOTHERFUCKING IMRAN KHAAAAN?!?!?!

IMRAN KHAN?!?!

THE IMRAN KHAN?

I'M GONNA FAINT.
Play it cool.

"Um hello.. Sir. Um. Is xxxxx um staying here?"

P.s. can't reveal her name. I would. But fuck it. Doesn't matter to the story 🙂

— OAK (@OAK194) August 27, 2018
"Yeah? You wanna come in?"

The stuff of dreams. Actually, more like an episode from the Twilight Zone. Starstruck AF! Follow the great Imran 'UNCLE' into his driveway and see my friend, xxxxx, standing there.

"Khairiii, so good to see you!"

Like what is even going on:/

— OAK (@OAK194) August 27, 2018
Everything for the next 30 mins is a bloody daze. Almost feel like I'm hallucinating. We go inside IKs house and sit on this sofa. She keeps yakking away and I just keep nodding my head. Until I blurt out what's really on mind.

"Listen, do you think I can 'properly' meet him?"

— OAK (@OAK194) August 27, 2018
Gives me the eye roll and says wow, I should have known.

IK's having breakfast in his lawn. Reading the news. His dog's next to him. After a formal introduction, I tell him about how I've practically worshipped him. Basically, I'm the most inarticulate person he's ever met.

— OAK (@OAK194) August 27, 2018
But I cheer him up by saying when I turn 18 in July, I'm only ever voting for you.

It's surreal. I got IK to smile. Giggle even. Nokia 3210. Snakes. But no fucking camera. But there's a newspaper there. I tear it off and say, can I have your autograph?

— OAK (@OAK194) August 27, 2018
And he obliges.

With best wishes,
Imran Khan

What an honor it's been, Sir. Breakfast with Imran Khan! Greatest morning ever. Thank you.

— OAK (@OAK194) August 27, 2018
16 years and I remember every moment of it. Like it happened yesterday.

Things didn't work out with the girl but the affair with IK never ended. Met him several times after that. On several occassions. In various capacities. Even interviewed him in Pittsburgh for a uni paper.

— OAK (@OAK194) August 27, 2018