TVC Review – Cristiano Ronaldo for Clear Men.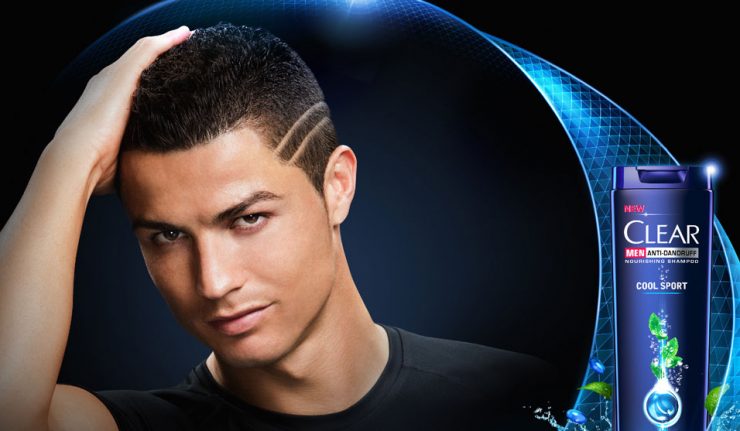 Cristiano Ronaldo, the famous Portuguese football player has served to represent and endorse the Clear shampoo for men (a product of Unilever), a number of times over the past few years. The motto of the product being, that using Clear men means that there is "nothing to hide", as well as that "it brings out the confidence in you", as it treats your dandruff problems and provides unbeatable protection.
The Clear shampoo puts emphasis on bringing out the most appealing side of its users by fighting dandruff issues, and building up the confidence required to portray an appealing and distinct personality achieved through the use of the Clear for men shampoo. It further, focuses on identity and therefore has chosen Cristiano Ronaldo to represent the product, who himself is known to possess an appealing personality.
The new Clear Men TVC by Clear opens up with children playing football on the streets when they lose their ball, at this point the famous footballer; Ronaldo, swoops in and with a smile on his face, follows the ball through dust and pollution. Meanwhile, the voice of the narrator in the background explains how Clear Men, a shampoo specifically designed for men of today's day and age, fights these off and protects your scalp against dandruff.
What's new about the product is that Clear Men shampoo can now fight dirt, pollution and germs which are known to cause dandruff in the first place, and this is exactly what is highlighted in the new TVC. The cool black shine, with Nutrium oil complex deeply cleans the scalp and gives unbeatable dandruff protection, therefore reinforcing Clear Men's product motto, "Nothing to hide".