TV series review – Permanent Roommates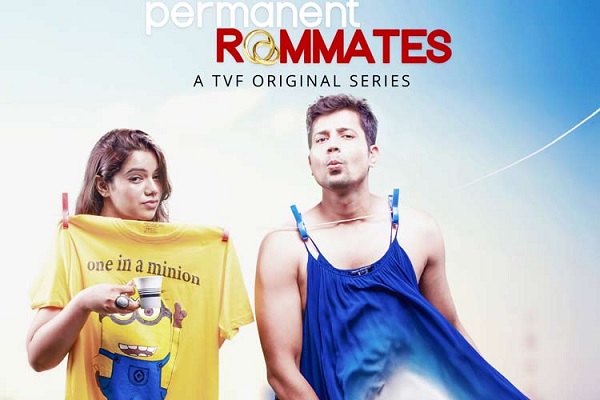 It was only recently that I stumbled upon one of the episodes of this Indian TV show which goes by the name "Permanent Roommates". It is a mini TV series which is produced by TVF (The Viral Fever) and Biswapati Sarkar, and is a full-fledged drama shared on YouTube.
The TV show Permanent Roommates, is known to have started off covering satire as well as situational comedy, however, it has now become an eye-opener for the youth, especially.
In brief and in order to avoid any kind of spoilers, the story is as follows; a young couple Tanya and Mikesh, who after being in a long distance relationship for three years, come to face the prospect of marriage and the troubles and drama that comes along with it.
Talking about the theme of the show, TVF offers an outstanding idea. Even though the genre becomes romantic considering there is a couple involved as well as the prospect of marriage, however, the topic discussed in this particular genre had been untouched previously, as you will find out in case you decide to watch the show.
The main cast of the mini-series consists of Summet Vyas (Mikesh Chaudhary), Nidhi Singh (Tanya), and a few supporting actors which include Deepak Kumar Mishra (Purshottam Ji), Anandeshwar Dwivedi (Leo) and others. When you watch the show you will realize that the cast is perfectly chosen and these members do justice do their roles. The attention to detail, the depth and diversity lent to the characters in the TV shows is exceptional. Additionally, the monologues uttered by some of these characters are thought provoking and in some cases educational as well.
There are two striking features about this particular show –  Permanent Roommates. Throughout the show, the characters are seen to promote various products or apps, which in turn has helped TVF gain immense popularity. The time of the episodes range in between 14 minutes to 38 minutes unlike a normal TV show as it has a fixed time slot. This allows the directors flexibility in order to weave the tale as they deem fit.