Try These 4 Orange Recipes Which Are Sure to Brighten Any Meal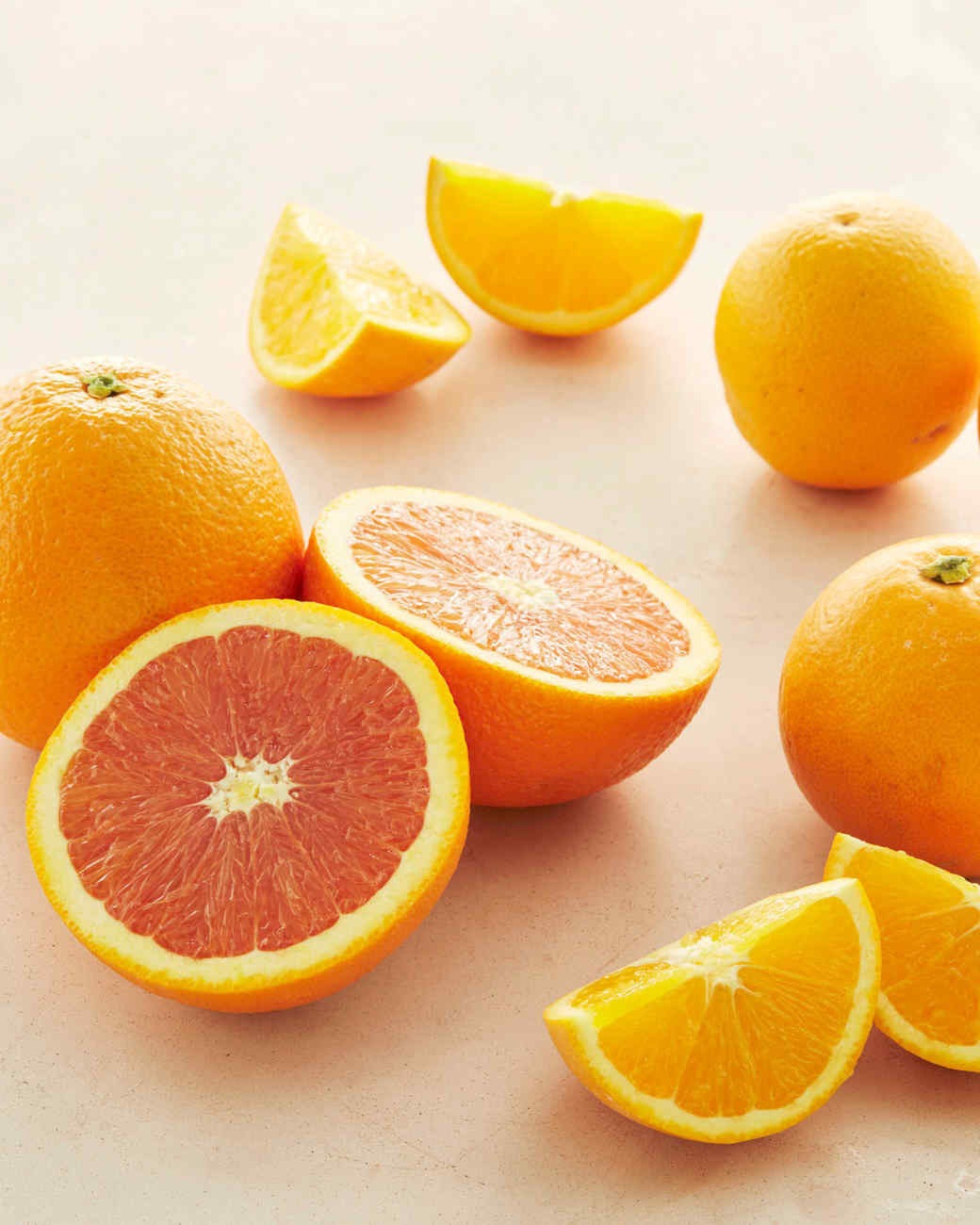 Tis has been a season of big, bright oranges. Oranges are the stars of the produce aisle come winter, and they couldn't be more versatile. Whether you're using the juice, zest, or fruit itself, the stalwart citrus lends itself well to all kinds of sweet and savory dishes.
We have compiled here a list of yummy and extremely easy orange filled dishes (with their recipes), you can and should eat up before it is time to bid winter season goodbye for the next 7 to 8 months.
Orange and Parsley Salad
What you'll need:
6 oranges, olive oil, vinegar, parsley leaves, sliced green olives, feta cheese and toasted almonds.
Directions:
Remove peel and pith from oranges. Working over a bowl to catch the juice, cut segments from 1 orange. Cut remaining oranges into rounds and arrange on a platter. Top with segments and juice and drizzle with olive oil and a dash of vinegar. Season with a bit of salt. Sprinkle with parsley, olives, feta, and almonds.
2. Jasmine tea and orange juice
What you'll need:
Directions:
Brew tea in 2 cups boiling water 4 minutes; strain or remove bag. Let cool completely. Meanwhile, combine orange juice and tea in a pitcher. Refrigerate until ready to serve, up to 2 days. Serve over ice, garnished with orange slices.
3. Sweet and Sour Orange Chicken Wings
What you'll need:
Baked chicken wings, 1/3 cup packed light-brown sugar, 1 cup vinegar, salt, I medium orange halved and thinly sliced for serving.
Directions:
In a saucepan, combine sugar and vinegar. Bring to a boil; cook until reduced to 1/4 cup. Season with salt. Transfer to a large bowl; add cooked wings and toss. Add orange slices; toss and serve.
4. Fresh Orange and Yogurt Tart
What you'll need:
1/2 cup raw almonds, 1/4 cup granulated sugar, salt, 6 tablespoons (3/4 stick) unsalted butter, 1 cup all-purpose flour, (spooned and leveled), 1/2 cup half-and-half, 2 teaspoons powdered gelatin (from a 1/4-ounce packet), 1/4 cup packed light-brown sugar, 1 1/2 cups plain Greek yogurt (2 percent), 3 medium oranges.
Directions:
In a food processor, pulse almonds, granulated sugar, and 1/2 teaspoon salt until finely ground. Add flour; pulse to combine. Add butter and pulse until mixture is crumbly and holds together when squeezed. Press crumbs in bottom and up side of an 8-inch fluted tart pan with a removable bottom. Freeze 15 minutes.
2. Preheat oven to 350 degrees. Place tart pan on a rimmed baking sheet and bake until crust is golden brown and set, 30 to 35 minutes. Let cool on a wire rack 10 minutes, then remove tart ring and let cool completely.
3. In a small bowl, sprinkle gelatin over 2 tablespoons cold water and let stand 5 minutes. In a small saucepan, warm half-and-half over medium. When it begins to steam, add gelatin mixture and stir until dissolved, about 1 minute. In a medium bowl, whisk together yogurt, brown sugar, and pinch of salt. Stir warm half-and-half mixture into yogurt mixture. Pour filling into cooled tart shell and refrigerate until set, 2 hours (or up to 1 day).
4. With a sharp paring knife, slice off ends of oranges. Following curve of fruit, cut away peel, removing as much white pith as possible. Slice oranges into 1/4-inch-thick rounds and remove any seeds. Just before serving, arrange orange slices on top of tart.
So which of these recipes will you try? Do share your thoughts with us in the comments section below!