Total Estimated Cost Of The Iconic Wedding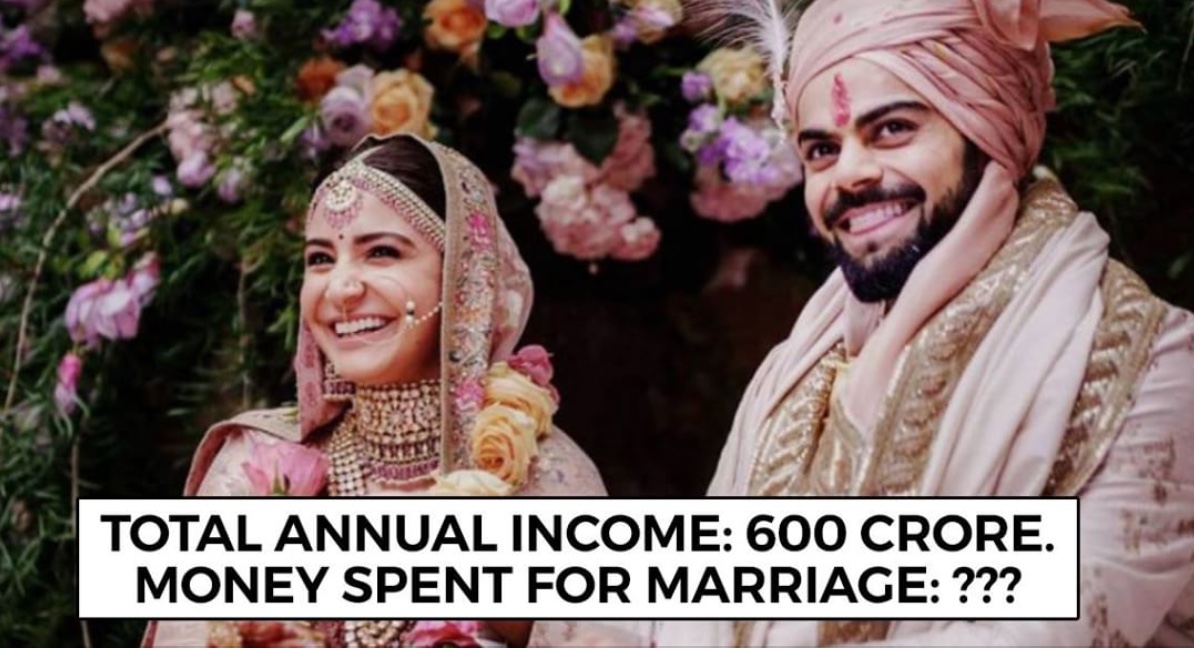 Team India's skipper Virat Kohli recently tied the knot to Bollywood diva Anushka Sharma. The newly-wed couple, popularly known as Virushka among their fans, has given some serious relationship goals to many. From the wedding arrangements to the eventual wedding pictures that surfaced the media, everything is just about perfect about the wedding.
Amidst this backdrop, it would be interesting to figure out how much money have Virushka shelled out on the big wedding. The wedding was a destination wedding and it took place at the Borgo Finocchieto in Tuscany. It is the second most costliest resort in the world. At a time, only 44 people can be accommodated at the villa.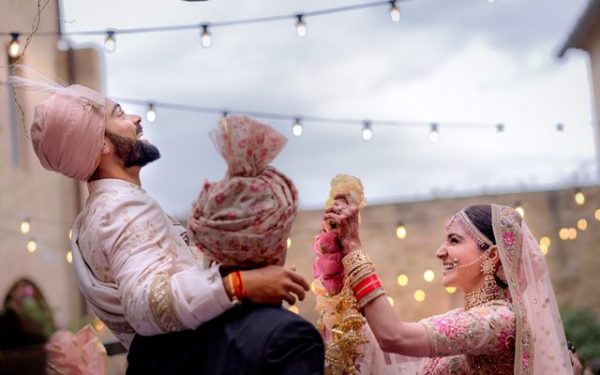 e
Considering the same, the reports in Sportswallah suggest that the cost of accommodating one person in the villa is INR 1 Crore for one week. Hence, considering that the 44 members attended the wedding, the total cost amounts up to INR 45 crore. Speaking further on the expenses, it is worth noting that both Virat Kohli and Anushka Sharma wore outfits designed by the most popular designer in the country – Sabyasachi.
The wedding attire of the couple is estimated to have cost them INR 1 crore. Furthermore, flowers were imported for the wedding. A special DJ was arranged for the night of the wedding. To give the wedding a feel of the typical Indian wedding, there were arrangements of the Dhol teams and the Nagadas team as well.
The big surprise
Considering the above expenses, it is safe to assume that the wedding must have cost Virushka around INR 100 crore. Lastly, it is worth noting that Virat Kohli gifted his lady love a ring that is rumored to be around of the same cost as the cost of the entire wedding! Now that is quite expensive! Virat is setting records straight on and off the field.
Credits: Crictracker.com