Time Magazine Includes PM Imran in Cover for Special WEF Issue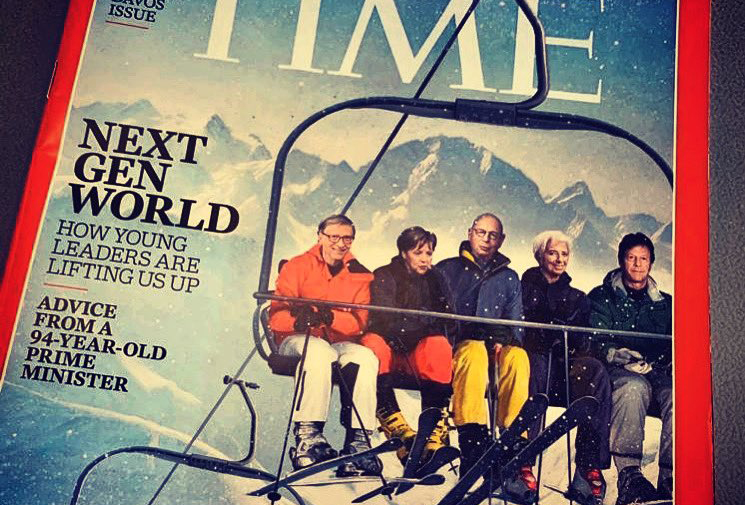 Time Magazine has featured Prime Minister  Imran Khan, along with other world leaders, on its cover page yet again in a special issue on the upcoming World Economic Forum.
Other leaders featured on the cover illustration included founder and Executive Chairman of the World Economic Forum (WEF) Klaus Schwab, German Chancellor Angela Merkel, Microsoft Founder Bill Gates and Europe's Central Bank President Christine Lagarde.
The PM was also named one of the '100 most influential people' named by Time Magazine last year.
While these 5 world leaders are sitting on a chair lift making their way up, we see Donald Trump and activist Greta Thunberg in a chairlift following behind.
PM Khan is expected to be a part of the WEF and reach  Davos, Switzerland on Tuesday for a three-day — January 21-23, 2019 — official visit. The total cost of his stay is a $68,000.
PM Imran's Advisor on Commerce Abdul Razak Dawood, Zulfi Bukhari and other officials will accompany him. He is also expected to hold meetings with several world leaders, including US President Donald Trump.
Fifty-three heads of state are on the guest list, including Trump, who is expected to address the gathering on January 21.