Tiktok Star Jannat Mirza and Bushra Ansari Are Feuding And Here's What Happened…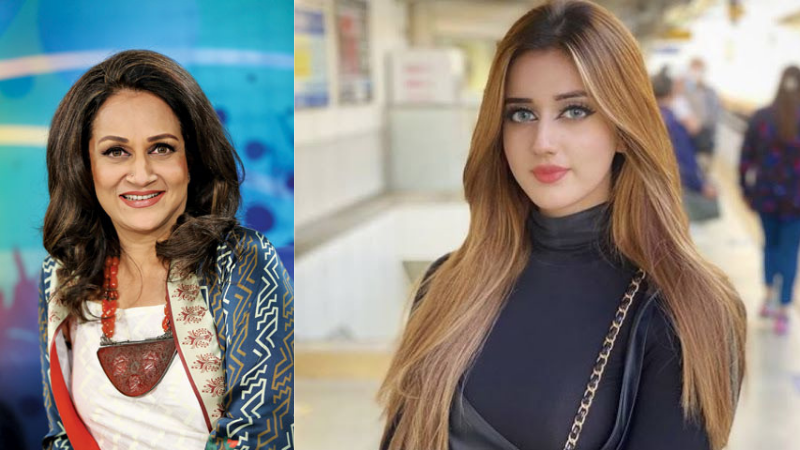 In an unexpected turn of events, Jannat Mirza has found herself caught up in a feud over allegedly hurting sentiments of the Christian community. The feud is with none other than Pakistani TV industry's veteran Bushra Ansari who condemned Jannat's actions.
Jannat Mirza uploaded a video where she was wearing some jewelry that she received in a PR package.  According to Jannat, the package consisted of a piece that had a cross and butterflies on it. When she shot her videos she did not notice this. However, once she had uploaded the videos, she found out about it through the comment section. As soon as she realized this, she removed the videos and apologized for her lapse in judgement on her Instagram handle.
This Jannat Mirza Christian locket incident was noticed by actress Bushra Ansari who expressed her opinion regarding the entire issue.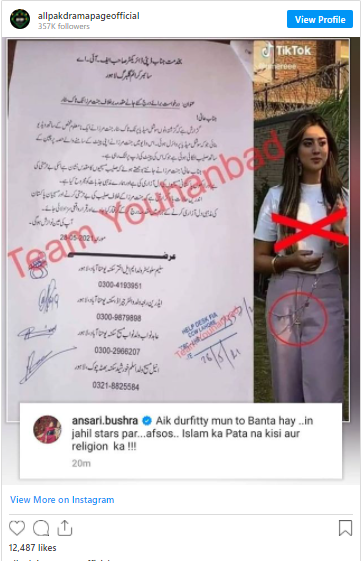 This flared up Jannat's close friends and TikTok star Umer Butt as well. He took to his Insta stories to address Ansari's comments. Butt referred Ansari as "Amma Jee" and demanded that Bushra Ansari apologize to Jannat Mirza for her harsh comments. Referring to Mirza's apology earlier, he elaborated that since she made a mistake and apologized, Ansari needs to do the same for hurting Jannat's sentiments. He hoped that Ansari would understand and do so soon.
To support Jannat Mirza against Bushra Ansari over the Christian locket controversy, the TikTok star's sister Alishbah Anjum also took to her Insta stories by directly addressing Ansari
She took a sarcastic tone as she addressed her argument regarding Islam and ridiculed Ansari for being more Islamic. She also dubbed Ansari as someone to whom people look up to so, she should avoid such statements. She then went on to share her two cents on what Islam allows and what it prohibits.
Have anything to add to the story? Let us know in the comments section below.