This Transgender Woman's Food Delivery Startup Service Will Truly Inspire You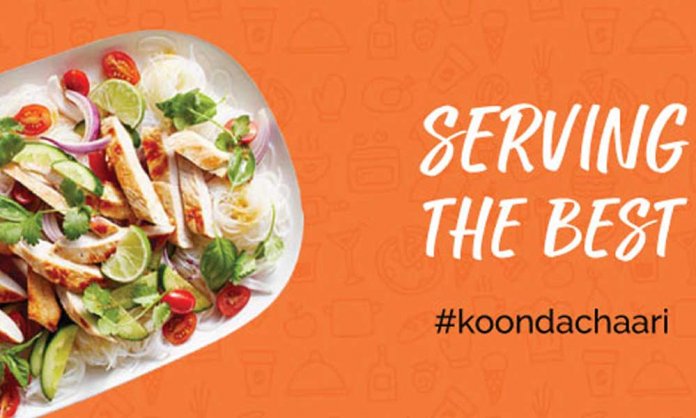 The idea of Transgender rights is still considerably alien to Pakistanis as we continue to systemically marginalize the said community. However, there also comes good news is that there have been developments thanks to the the Transgender Persons (Protection of Rights) Bill 2018 introduced in the Pakistani National Assembly.
Now, the community is recognized as a gender of their own by the law, and measures for their welfare are also being taken by the government.
What truly requires our attention and appreciation is when community's individuals feel empowered to the extent that they have their own startup businesses.
A great example of that is Moon, a trans woman who has started a monthly food delivery service in Lahore called Koonda Chaari.
https://www.facebook.com/KoondaChaari/posts/356188408407805
Feminists and human rights activists in Pakistan are rejoicing at the news and sending love to Moon.
This is a promotional tweet for our trans sister Moon who started home cooked food delivery along with other transwomen to deliver food in offices on monthly basis in Lahore, please check it out and support their startup. For orders call 03314587868 https://t.co/LoTdj2wO6e pls RT pic.twitter.com/ZdeA6UepFa

— Nighat Dad (@nighatdad) July 31, 2019
She is also receiving good reviews on her facebook page.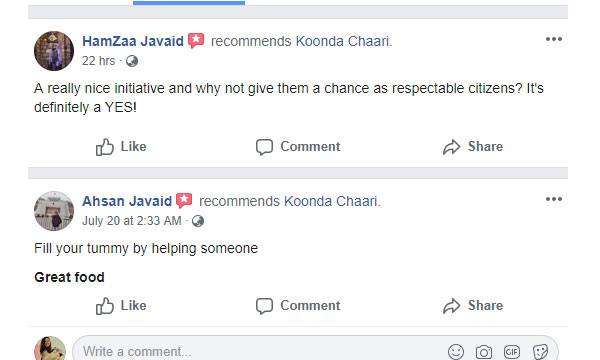 What do our readers have to say about this? Share your thoughts in the comments.