This Thing Called Maggi Pani Puri Is Going Viral & We Can't Unsee It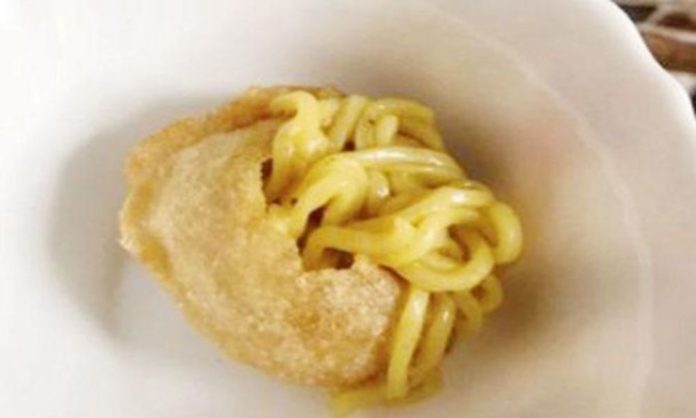 Bizarre food combinations have become a thing world wide now. And in today's episode bizarre foods is this thing called 'Maggi Pani Puri'.
Pani Puri is a classic snack that needs no introduction. The mouth-watering snack is raw, tantalizing, messy to eat, and that is the beauty of it. However, it seems like someone's attempt to recreate Maggi and Pani Puri has taken a drastic turn.
A picture of  'Maggi Panipuri' has gone viral on social media, leaving everyone disturbed and shocked!
A tweet that went viral on Twitter showed a video of the person cooking Maggi and then filling the puri with it. It also showed the step-by-step recipe.
Experiments, curiosity, or an attempt to go viral are perhaps some of the reasons why people create such items and videos.
Stay tuned to Brand Voice for more news and updates!