This Pakistani Designer Is Selling A Dress Worth Rs. 93,000 & People Are Stunned!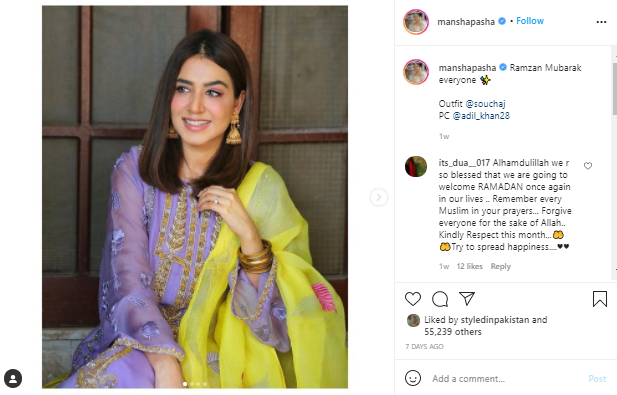 Only recently, Mansha Pasha casually wished people "Ramadan Mubarak" and did so while adorning a dress worth of Rs.93,000. Doing so has left people feeling a variety of emotions!
Mansha Pasha is one of the most famous actresses in the Pakistani entertainment industry at the moment. She has amassed more fans after her wedding with politician Jibran Nasir because of her minimalistic wedding style.
Mansha looked stunning in her picture and that dress which showed contrasting colours and heavy embroidery. People, ofcourse loved it! 
However, here's what this news is about: The Dress Was Worth Around 1 Lac Rupees!
It is priced exactly at Rs. 93,000 and is by the clothing brand Souchaj.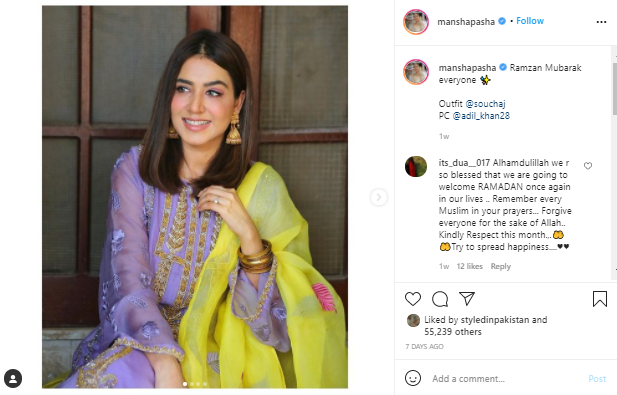 The price was exposed when it seems one fan inquired the brand about the clothes. It was reported on Twitter that it is for this price and the tweet blew up:
A lot of people say that it falls into the criteria of bad influencing. When people see an influx of such expensive outfits, they start coveting them more than anything. Becoming deluded to the extent that they justify the expenditure of a lakh on clothes one will only wear a few times! Kanye West said, "if you can't buy something twice, you can not afford it" which gives us food for thought.
What do our readers think about this news piece? Share your thoughts in the comments section below.

Stay tuned to Brand Voice for more news and updates!