7up's Latest TVC Teaches Pakistanis About Expressing Love More Openly!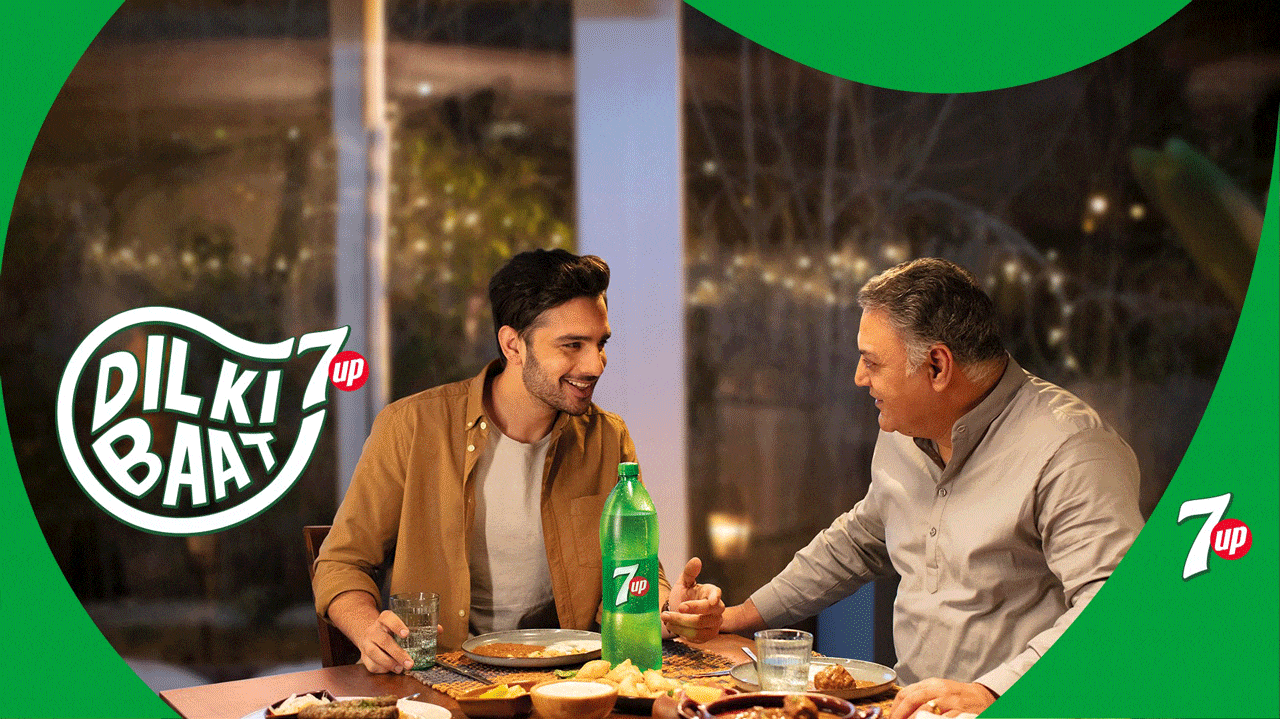 We, Pakistanis, as a nation are generally shy of expressing our love and admiration towards each other. This stands true especially in the case of families, where most our parents fail to express our emotions towards each other and also happens between siblings. While the mutual love for each other is there between families, they feel to express it through words.
7up's latest ad comes with a key message whereby it encourages us to say 'Our Dil Ki Baat' differently yet openly.
About the AD:
The ad opens with a tense atmosphere as we see a father and son sitting on a table, quietly while the mother makes herself scarce. We realize the son is about to apologize hesitently for bumping the car. However, a simple gesture such as the father pouring 7UP for the son immediately repairs the situation.
The song in the background, soft and comforting, changes the atmosphere completely and the warm light only adds to it. The lyrics, "dil thora khaali tha, bhar gaya" encapsulates the importance of affection perfectly.
Haven't we all found ourselves in this situation with our dads when we have done something wrong and moms can't do anything? 7Up teaches us that there is more than one way to express love, gratitude, and understanding.
Watch the FULL AD below:
Do let us know what you think about this ad in the comments section below!