This Mobile Network is Encouraging Pakistanis To 'Stay Home' With a Bold Move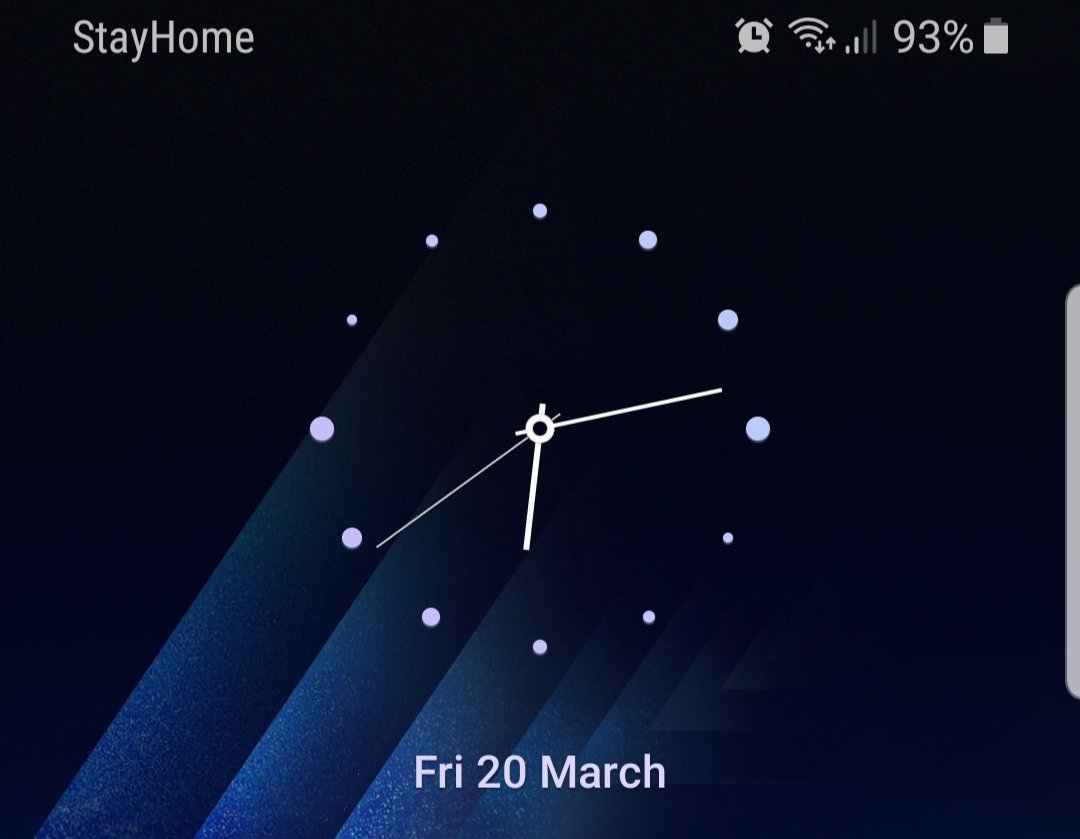 COVID-19 pandemic has spread across the globe and in these trying times people and organizations need to play their part in combating this disease together. It is important to spread awareness and to take preventive measures to stop the further spread of the virus.
One such organization has stood out when it comes to combating this pandemic – Telenor Pakistan. Telenor has always proven itself to be an innovative yet socially responsible organization. This time, Telenor Pakistan has introduced a unique way of spreading awareness among its huge customer base of 46+ million customers.
According to experts social distancing is probably the best way to stop the further spread of the virus. Keeping this notion in mind Telenor has started promoting a message requesting its consumers to "Stay Home" as much as possible.
Telenor Users On Twitter Are Appreciating This Move
Telenor has changed the carrier's name as "stay-home" to remind its customers about safety measures to avoid the risk of spreading #COVID19. #TelenorSaathHai pic.twitter.com/d4c7o5ZUZh

— Faizan Lakhani (@faizanlakhani) March 20, 2020
Much needed initiative by telecom sector as Telenor Pakistan has come up with a unique strategy to urge people to socially isolate. The text beside the bar reads 'Stay Home'.
Selflessness is a noble trait in terms of crisis. So #StayHome pls#TelenorSaathHai#CoronaVirusPakistan pic.twitter.com/8Xy5IRq9Fr

— Ajmal Jami (@ajmaljami) March 20, 2020
Never seen anything like it. @telenorpakistan has changed the text beside the signal bar to urge people to stay home. Appreciate this effort ?? ??
So STAY HOME you all because that's how you can reduce the risk of #Covid_19 ?? (pls) #TelenorSaathHai pic.twitter.com/9rhHpFz5NA

— Sudrish Khan (@SudrishK) March 20, 2020
Every living soul is equally important, today in the light of the on going COVID-19 pandemic, @telenorpakistan is reminding its 46M+ users by displaying 'Stay Home' in the network's bar and spreading awareness of the prevention measures against this pandemic #TelenorSaathHai pic.twitter.com/XoMIr9tn12

— Husna ? (@husnaaftab) March 20, 2020
Telenor is actively spreading awareness around this particular pandemic to the whole of Pakistan and claims that in this hour of need #TelenorSaathHai.
A brilliant and bold idea we must say!
So what do our readers think about this latest move by Telenor? Share your thoughts in the comments section below.