'Pakistan Day' Sales Are Being Offered by Brands But Customers Aren't Buying it!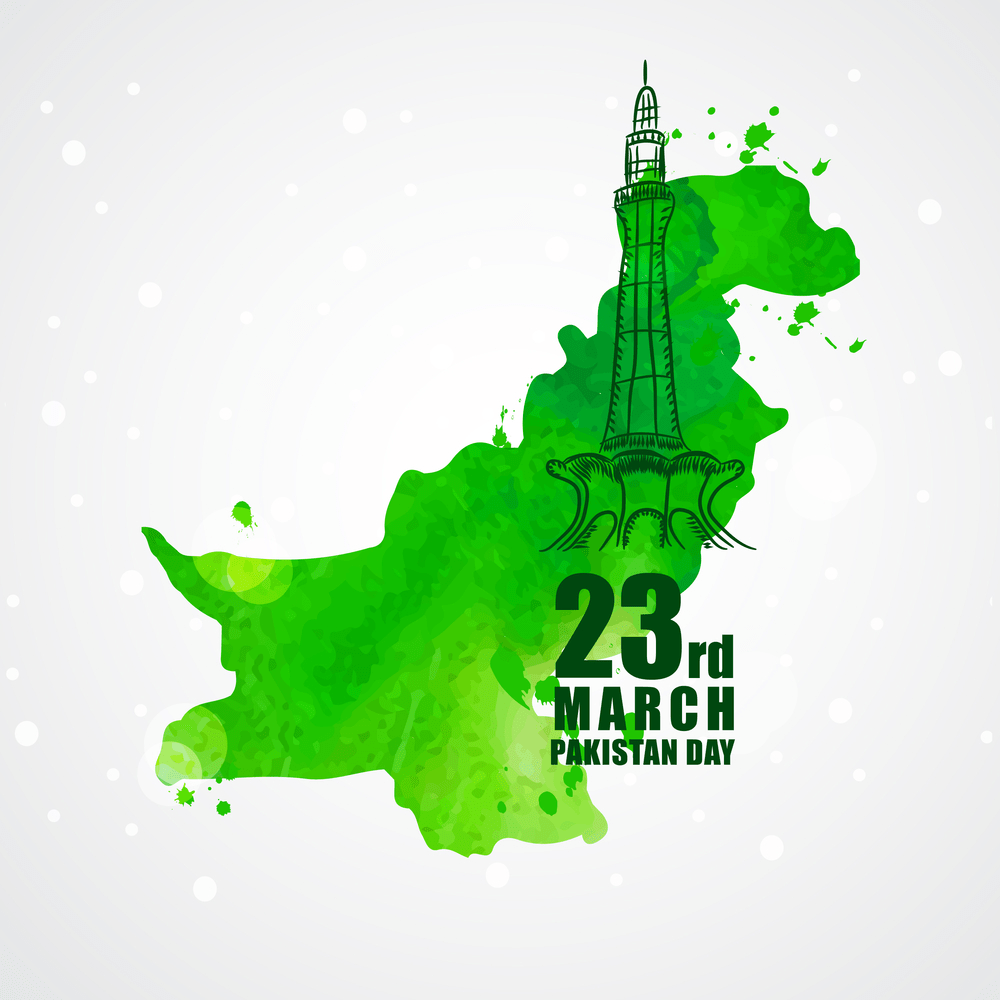 Pakistan Day is here and different brands around the country are trying their best to attract customers with their sales and discount offers. Some brands are even offering a 23% off to others giving up to a 50% deduction. The brands have a cut-throat competition, however,  people are not happy with all these offers!
Customers Have Called Out Pakistani Brands On Being 'Insensitive' Due To The World-Wide Pandemic Caused By COVID-19.
Sapphire
https://www.facebook.com/sapphireofficial/videos/507492016598264/
AlKaram Studio
https://www.facebook.com/alkaramstudio/posts/2987355124658174
 Elan
Elan has a 23% off on account of 23rd March, Pakistan Day.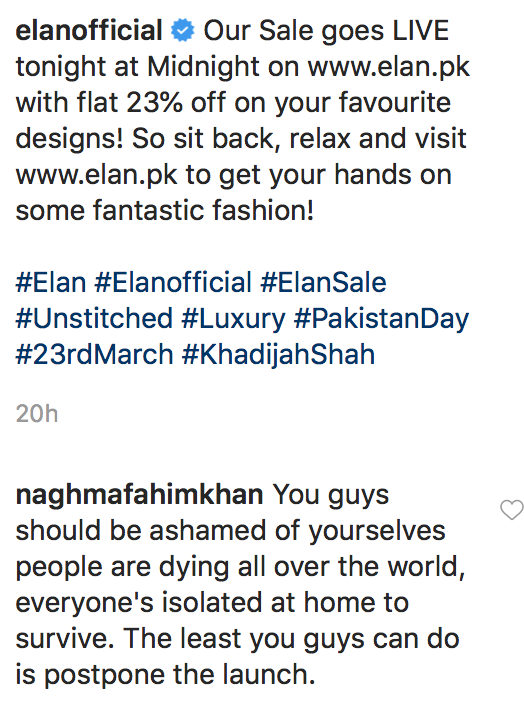 People of course have a lot to say: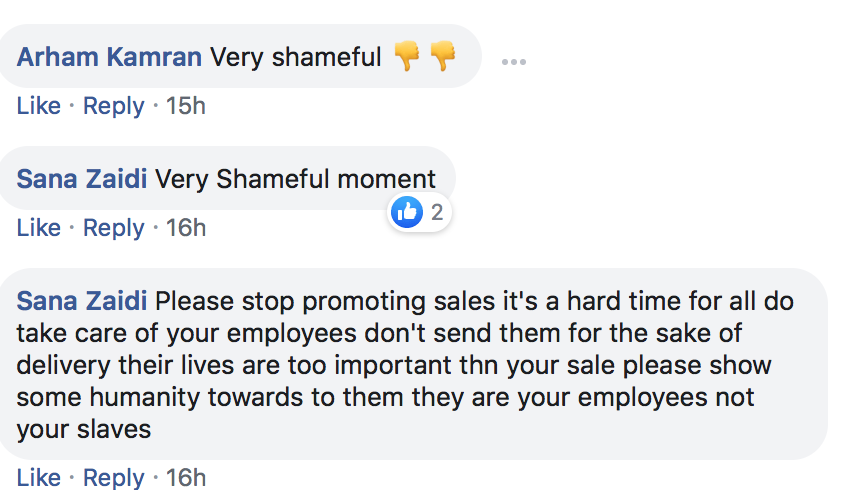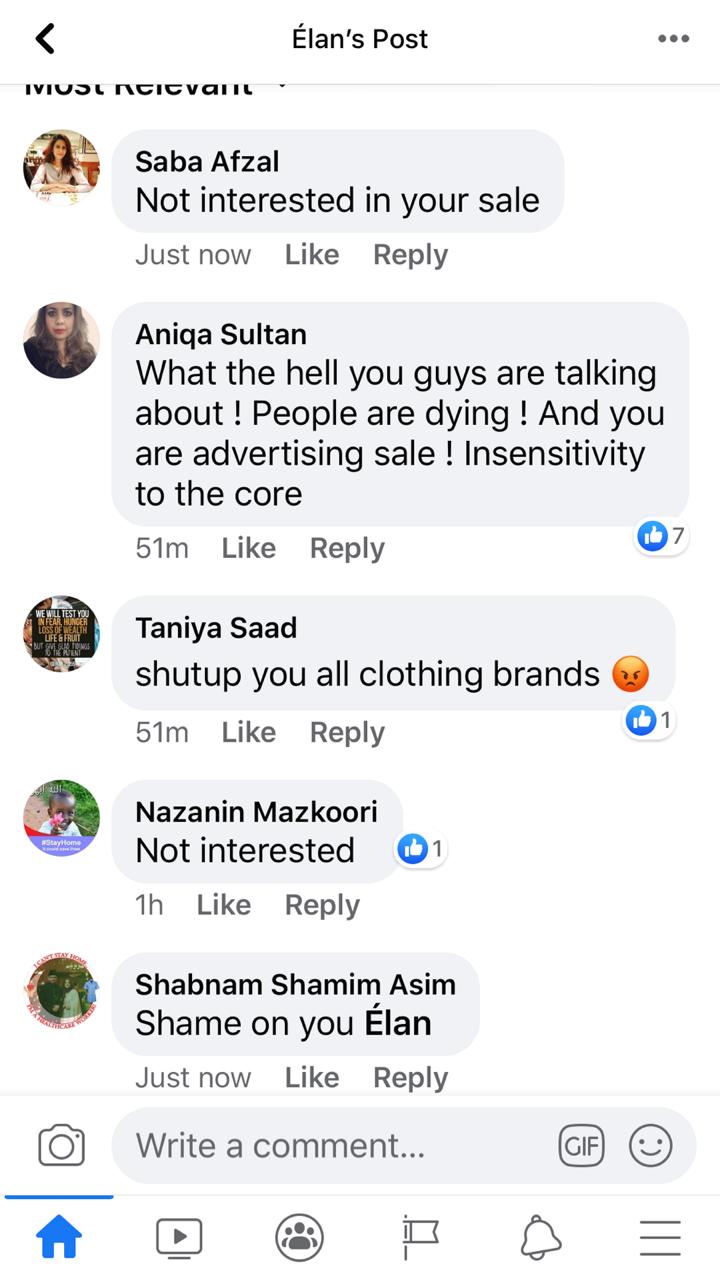 What do our readers have to say about this? Share your thoughts in the comments section below.