The Sharif Case Verdict Has Finally Been Announced And People Have A lot to Say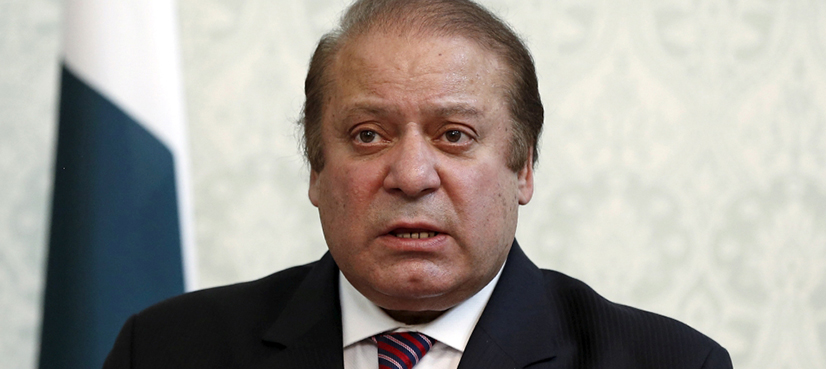 Today former prime minister Nawaz Sharif has been sentenced to 10 years in prison and imposed a £8 million fine in the Avenfield properties reference, while his daughter Maryam was sentenced to seven years with a £2 million fine.
Nawaz's son-in-law Capt (retd) Safdar was given a one year sentence.
Furthermore, the court has also sentenced Maryam to one year in prison for submitting false documents in court.
#BREAKING ….. Accountability Court convicts #NawazSharif and @MaryamNSharif.
Nawaz Sharif sentenced to 10 years in prison. Maryam seven years. Capt Safdar #Avenfield #AvenfieldReference @pmln_org @PTIofficial @PPP_Org Big boost for @ImranKhanPTI @BBhuttoZardari

— Mubashir Zaidi (@Xadeejournalist) July 6, 2018
https://twitter.com/ammarawrites/status/1015197659370487808
#Pakistan's Accountability court sentences former prime minister #NawazSharif to 10 years and his daughter Maryam Nawaz to 7 years in prison. Heavy fines.
This decision was not unexpected.

— Raza Ahmad Rumi (@Razarumi) July 6, 2018
All the criticism on Imran Khan aside, I don't fucking care. He promised us that he'll make Nawaz and family pay for their crimes and he bloody well delivered it!
#AvenfieldReference

— Laraib Mehtab (@laraibmehtabb) July 6, 2018
NAWAZ JAILED FOR 10 YEARS AND MARYAM FOR 7 YEARS.

EID-E-SAZA-E-SHAREEF MUBARAK.

— nma (@namaloomafraaad) July 6, 2018
Good riddance. Alhamdulillah. NS sentenced 10 years in prison. #YoumEnijaat #SharifChor #AvenfieldReference

— على ابراہیم (@aliqizalbash) July 6, 2018