Social Media Forces Man To Apologize To Sarfaraz Ahmed After Verbal Abuse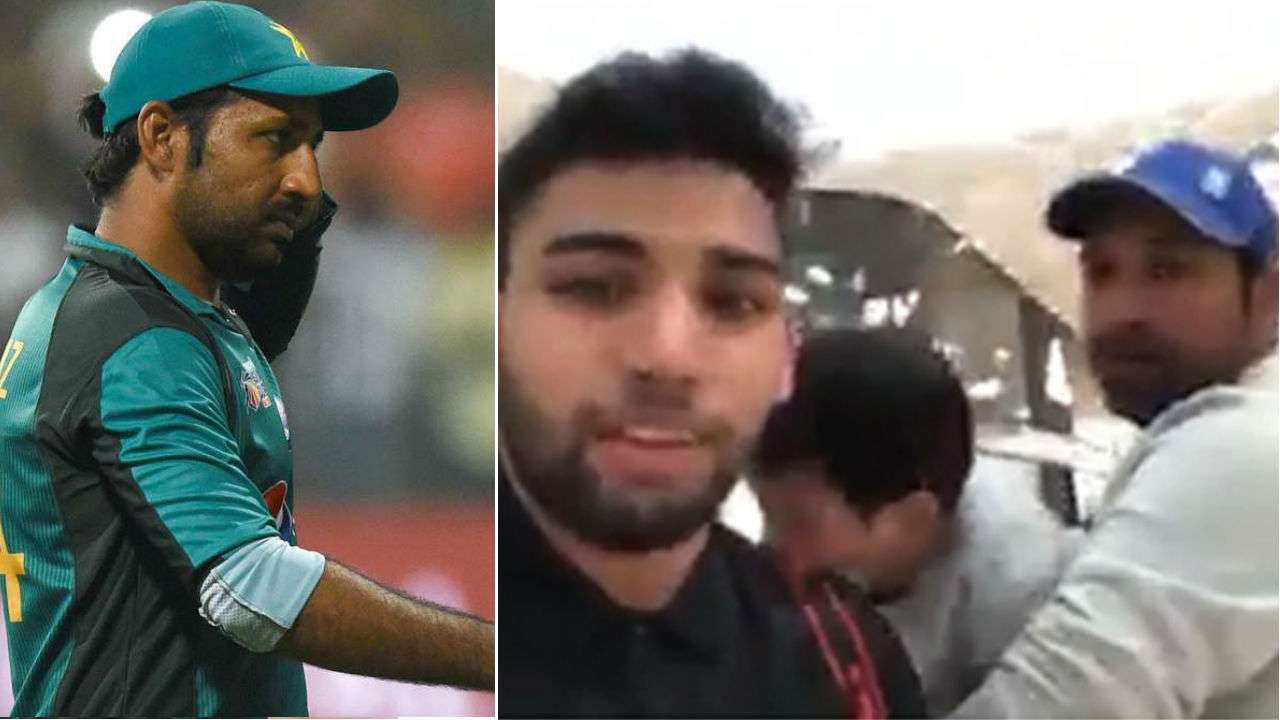 After a loss of match point to India in the on-going cricket world cup, Sarfraz Ahmed and his team received immense criticism and backlash on social media.
People started blaming his fitness for the loss and resorted to what was considered to be fat-shaming by many. The skipper, Sarfaraz, was ridiculed for his fitness during the match and afterward as well. Pakistani old timer, Shoaib Akhtar, commented on Sarfaraz's physical fitness by saying "Itna bara pait hai Sarfraz ka itna bara munh hai uska pehla Pakistani captain dekha hai itna unfit".
Thus, Sarfaraz became a butt for innumerable jokes and if this wasn't bad enough a video just surfaced on the internet in which a dude fat-shamed Sarfaraz in public.
A shameful act by a Pakistani fan with captain Sarfaraz Ahmed, this is how we treat our National Heros. Highly condemnable!! ? pic.twitter.com/WzAj0RaFI7

— Syed Raza Mehdi (@SyedRezaMehdi) June 21, 2019
In this video it can be seen that Sarfaraz is hanging out with his child when this guy approaches him and asks him why he has become fat like a pig. It is incredibly disrespectful to attack someone like this in public, especially someone who is out in another country representing our own country Pakistan.
Pakistani Twitterattis ofcourse came out to defend Sarfaraz & made sure to make the man in the video an example out of to never disrespect anyone like this, especially a national hero, in public again.
https://twitter.com/GoStudyAsad/status/1142095860391718912?ref_src=twsrc%5Etfw%7Ctwcamp%5Etweetembed%7Ctwterm%5E1142095860391718912&ref_url=https%3A%2F%2Fwww.mangobaaz.com%2F
Shameful behaviour. The perpetrator of harassment must be exposed pic.twitter.com/kIy6VVnbfE

— Murtaza Ali Shah (@MurtazaViews) June 21, 2019
This is just shameful. You may hate your national team captain's current form but harassing him with his family using this language reflects detoriated state of mind and disastrous family upbringing. Shame this scoundrel! https://t.co/j1LlzhsRlE

— Jibran T. Siddiqui (@jibransiddiqui) June 21, 2019
https://twitter.com/CricerzFantasy/status/1142057796978061312?ref_src=twsrc%5Etfw%7Ctwcamp%5Etweetembed%7Ctwterm%5E1142057796978061312&ref_url=https%3A%2F%2Fwww.mangobaaz.com%2F
In light of the backlash, #WeStandWithSarfaraz actually started trending and people came out in support.
The guy in the video also apologized through a video message:
A guy who abused sarfaraz ahmed apologising from sarfaraz and whole nation ? @SarfarazA_54@qutaiba_mehmood@WaseemBadami#weStandwithSarfaraz pic.twitter.com/jd9eQSGwqw

— Muhammad Azhar (@Muhamma36770323) June 21, 2019
What is our readers' take on this? Let us know in the comments below.