So Kamal's Latest Ad is All the Rave Right Now!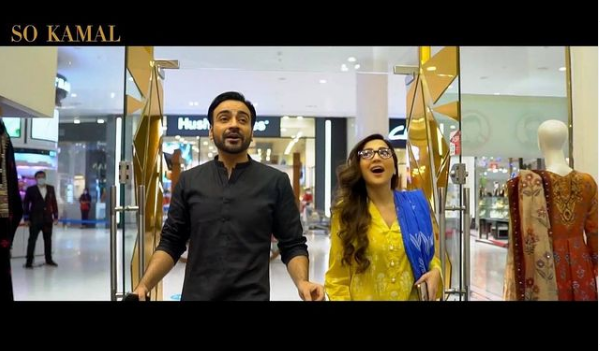 So Kamal recently post a new advertisement to boost its new summer collection. The ad is seen to star the two stars from the latest Ramazan Special HUMTv show "Chupke Chupke", Aymen Saleem and Arsalan Naseer. The two actors were seen to have been back in their Chupke Chupke roles, playing Hadi and Mishi, with the same chemistry that had won the hearts of people, where the two were seen shopping for Mirchi's birthday. The ad has quickly gained more than a half a million views on Instagram and was also trending on number 2 on Twitter. The new ad can be found on So Kamal's official Instagram account. https://www.instagram.com/p/CPgMxvUBgoV/?utm_source=ig_web_copy_link
The two budding actors have quickly gained much popularity after their TV serial was seen to be a superhit and are now found to be associated with many other brands and their new campaigns.