Sarfaraz Ahmed Faces Backlash on Social Media Over Alleged Racist Remarks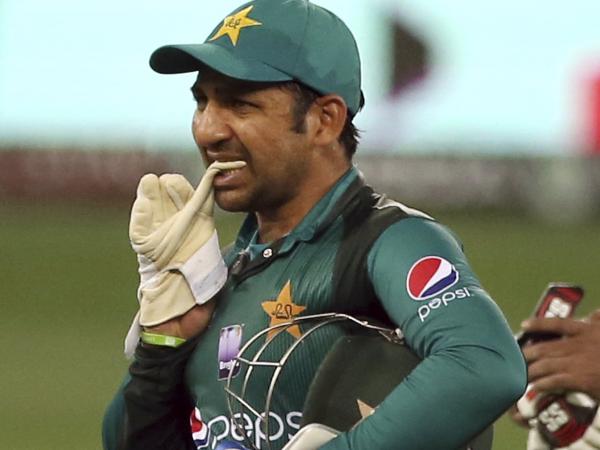 Pakistan Cricket Team's skipper Sarfaraz Ahmed has landed himself in trouble after passing an offensive remark on the field.
The captain was caught on the broadcast stump microphone saying "Abey kaale, teri ammi aaj kahaan baitheen hain? Kya parwa ke aaye hai aaj?"
HEY BLACK GUY, WHERE'S YOUR MOTHER SITTING TODAY? WHAT [PRAYER] HAVE YOU GOT HER TO SAY FOR YOU TODAY?
Skipper Sarfaraz in hot waters over racist remarks in Durban ODI.
Should such remarks be tolerated in the game of cricket??

What he said was ??
"ابے کالے تیری امی آج کہاں بیٹھی ہوئی ہے "#Sarfaraz #ODI #Racism #PakvsSA #TopTrends #EkDumSocial pic.twitter.com/ZRc2NHBp3v

— Socialistan.pk (@SocialistanPk) January 22, 2019
This comment was passed to South Africa's left-handed batsman Andile Phehlukwayo. When commentator Mike Haysman asked former cricketer and commentator Ramiz Raja what Sarfaraz had said, he replied:
DIFFICULT REALLY TO TRANSLATE THAT, IT'S A BIG LONG SENTENCE.
While Ramiz Raja might have been able to save the Pakistani skipper at that point in time, however, the comment was soon all over social media with cricket fanatics calling Sarfraz out, telling him to apologize.
Former fast bowler Shoaib Akhtar also ended up uploading a video on his official account, calling out Sarfaraz and telling him to apologize for the remarks he had passed on field. However, Akhtar deleted the video shortly after.
Guess what? Shoaib Akhtar deleted the video condemning Sarfraz Ahmed's racist comments. Pakistan and sensibility don't go hand in hand. #PAKvSA #SAvPAK pic.twitter.com/agTZ3bEnPk

— Sir Jadeja fan (@SirJadeja) January 22, 2019
Thus, the social media reacted:
Shoaib Akhtar condemns Sarfraz Ahmed's racist comments on Andile Phehlukwayo during the ODI match. Good to see someone speaking sensibly from across the border for a change. #PAKvSA #SAvPAKhttps://t.co/uhYAdYzTFZ

— Sir Jadeja fan (@SirJadeja) January 22, 2019
Disgusting to hear Racist comments made by a ?? Captain #SarfarazAhmed , add to it #RameezRaja trying to save him by acting deaf ? ! @ICC https://t.co/cPZX1AxBlP

— Anoop Reddy (@anoopreddy27) January 23, 2019
https://twitter.com/Imranthehost/status/1087953180346990593?ref_src=twsrc%5Etfw%7Ctwcamp%5Etweetembed%7Ctwterm%5E1087953180346990593&ref_url=https%3A%2F%2Fwww.brandsynario.com%2Fsarfaraz-ahmed-faces-backlash-over-alleged-racist-remarks%2F
What are your thoughts on the matter? Let us know in the comments section below