Resham Comes Out In ALI Zafar's Support In Recent Harassment Case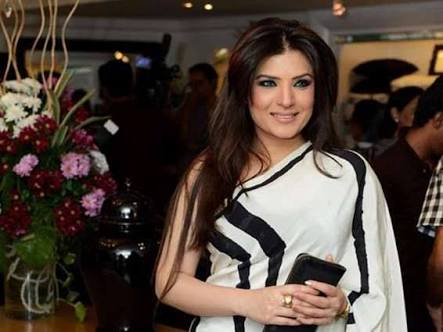 ISLAMABAD: Renowned film actress Resham questioned sexual harassment allegations against Ali Zafar asking how it is possible for the women who were harassed to not retort.
"How can it be true that Ali Zafar harasses a woman and she doesn't slap him back, hit him with a shoe, push him away or complain to his wife?" the actress said as she broke her silence on Pakistan's first high-profile #MeToo case.
In the comments that she made on Geo News' programme Capital Talk, Resham cited her 20-year-long acquaintance with Ali Zafar for her stance that left many stunned.
"I have known Ali Zafar for 20 years; he is someone who gives a lot of respect to others… who gives respect to women," she told host Hamid Mir.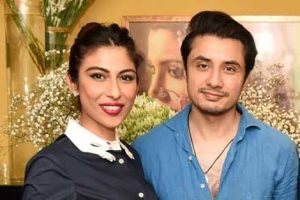 "Ali cannot do such a thing [harass a woman]," she said, explaining her viewpoint on the accusations that actress-musician Meesha Shafi has levelled against Zafar.
"Ali knows the difference between friendship and harassment. He cannot do such a thing."
Last week, Shafi took to Twitter to publicly accuse Zafar of physically harassing her on "more than one occasion".
Sharing this because I believe that by speaking out about my own experience of sexual harassment, I will break the culture of silence that permeates through our society. It is not easy to speak out.. but it is harder to stay silent. My conscience will not allow it anymore #MeToo pic.twitter.com/iwex7e1NLZ

— MEESHA SHAFI (@itsmeeshashafi) April 19, 2018
"This happened to me despite the fact I am an empowered, accomplished woman who is known for speaking her mind!" her statement had read.
Zafar, on the other hand, "categorically" had denied the allegations and threatened to take legal action against the actress.
"I intend to take this through the courts of law, and to address this professionally and seriously rather than to lodge any accusations here," the singer wrote on Twitter.
'Just can't see any truth'
Listing Zafar's accomplishments, Resham explained how the 37-year-old singer "struggled in Pakistan and abroad" and that he was a "great singer".
"[Zafar] has worked with Katrina Kaif and has represented Pakistan internationally", Resham said, expressing bewilderment at how Shafi could make such claims.
"I just can't see any truth" to Shafi's accusations, she said.
In response to Mir's question on harassment, she said: "Jee, this is very difficult for a woman. Being a woman, I can confirm that harassment is a big truth in women's lives."
Resham thinks 'women should come forward'
"But the curtain needs to be lifted [and] women should come forward and talk about it", she said.
Talking about women who work in the entertainment and lifestyle industry, Resham said they are "outspoken and confident" and "know very well how to give a shut-up call to men".
"Women like us, working women, we know very well how to give a shut-up call to men. We know how to keep men in their limits, we know quite well how much women should allow men to talk and what lines should or shouldn't be crossed. We know that very well."
"The time we are living in, do you really think it could be true that Ali Zafar harasses a woman and she doesn't slap him back, hit him with a shoe, push him away or go talk to his wife?"
Asked if the case would ever be resolved, Resham only said: "This is the bitter reality. Harassment is a big issue."
Courtesy:Geo Tv