Telenor Brings Super Kabaddi League (SKL), Pakistan's First-Ever International Sports League to be Played Entirely on Pakistani Soil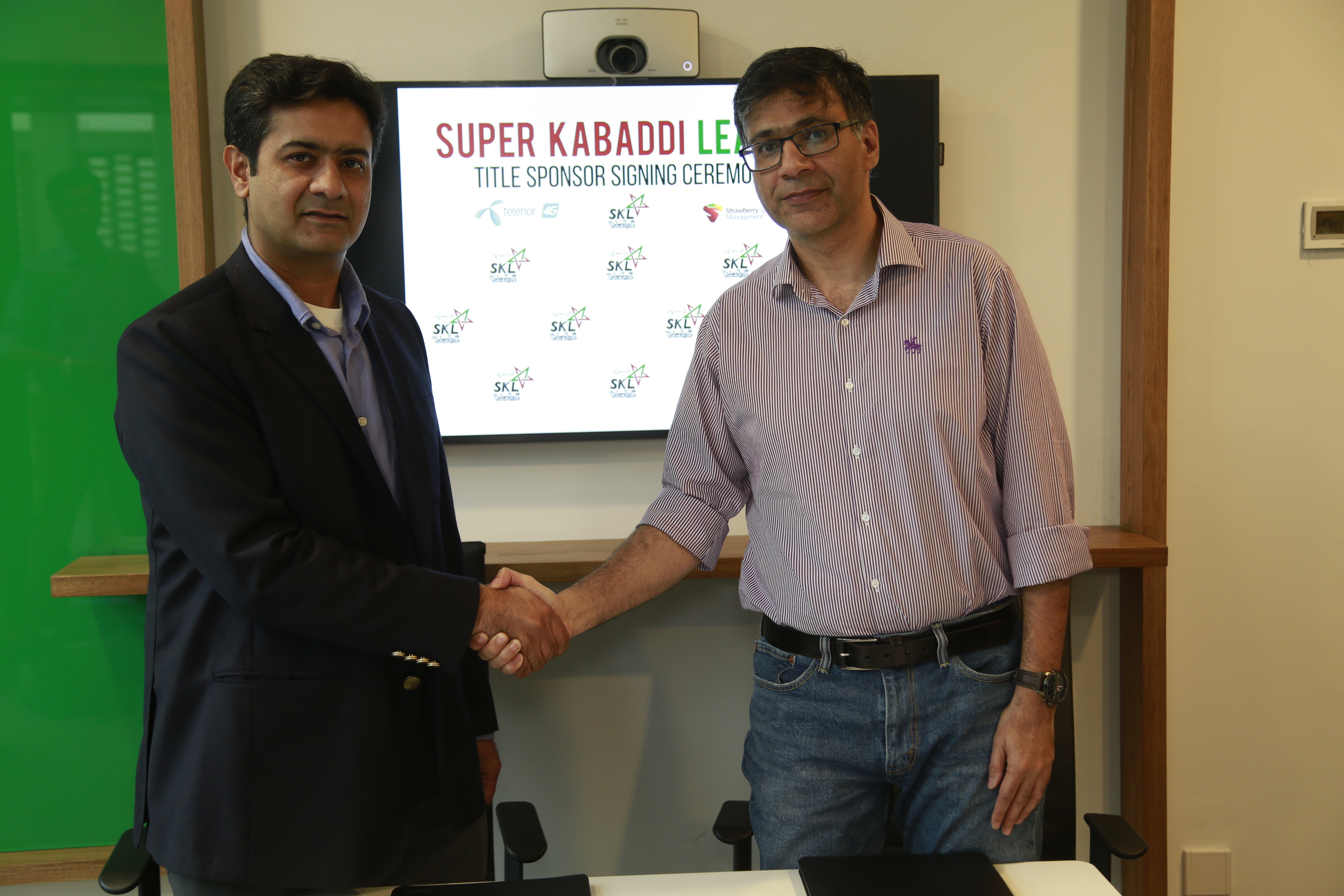 In an effort to encourage Pakistani sports, Telenor Pakistan is bringing Super Kabaddi League (SKL), Pakistan's first-ever international sports league to be played entirely on the Pakistani soil. A Memorandum of Understanding has been signed between Telenor Pakistan as the main partner and Strawberry Sports Management, the league owner, in this regard.
Super Kabaddi League will be played between 10 teams representing cities of Lahore, Multan, Gujrat, Karachi, Islamabad, Gwadar, Faisalabad, Peshawar, Kashmir and Sahiwal. The SKL opening ceremony will be held on May 1 in Lahore and matches will start from May 2 to May 10.  Players from 8 countries including Pakistan, Sri Lanka, Iran, Iraq, Malaysia, Japan, Bangladesh, and Kenya will participate in the tournament. International players have been distributed in the teams through a drafting process.
"This is a vital step for the revival of sports in Pakistan," said Bilal Kazmi, Chief Marketing Officer at Telenor Pakistan. "At Telenor Pakistan, we believe in supporting activities for healthy and constructive youth engagement in the country. We are delighted to partner with Strawberry Sports Management to bring this international sports league to the country and believe that it will pave the way for more international sporting events in the future.  Kabaddi is one of the most popular sports in Pakistan and we hope that this league will bring a lot of entertainment to the people."
"This is a monumental occasion for indigenous sports in Pakistan in general and Kabaddi in particular," said Haider Ali Daud Khan, Chairman SKL and Chief Executive Officer Strawberry Sports Management. "We are excited about our partnership with Telenor for Super Kabaddi League. Together we shall build a lasting brand that endures and brings value for Pakistan and galvanizes interest in sports."
Kabaddi is a very popular sport of Asia, especially Pakistan, India, Iran and Bangladesh. Pakistan has a rich history in the sport as it has participated in South Asian Games, Asian Games, and Kabaddi World Cup on many occasions and won several medals. Kabaddi's global popularity has grown considerably over the years with the number of Kabaddi playing nations surpassing 40. World's top Kabaddi talent is ready to compete at the inaugural edition of SKL which will telecast live on PTV Sports.