Renown Pakistani Chef Tahir Chaudhry Passes Away, Leaves People Saddened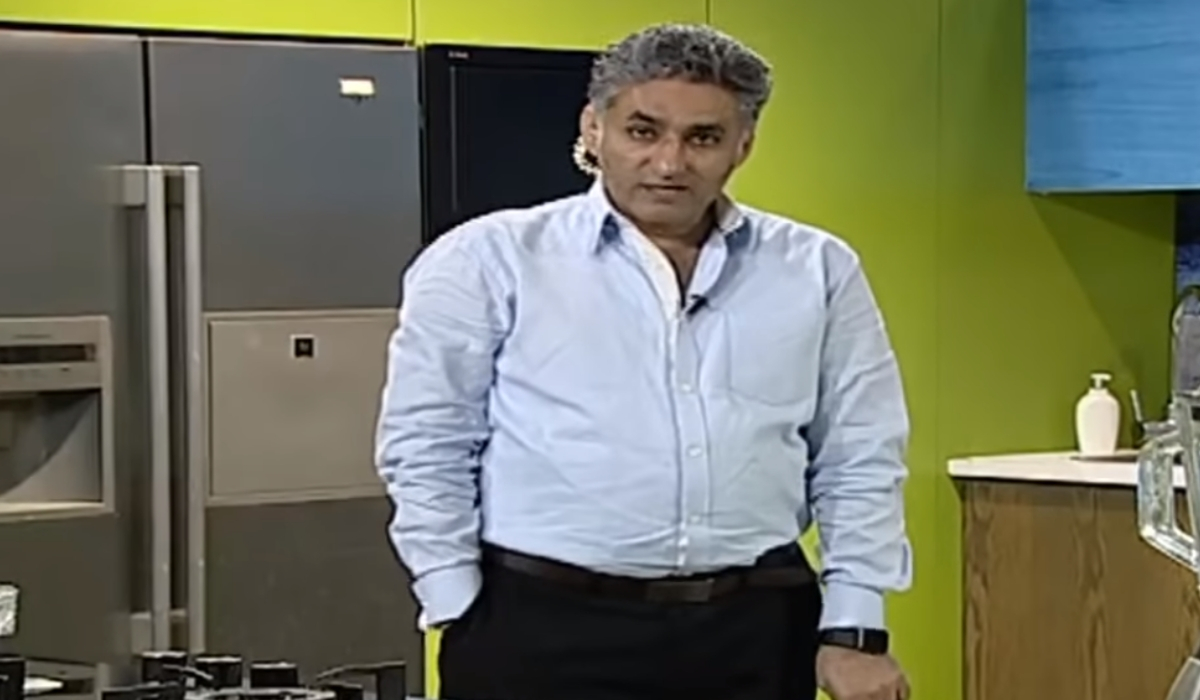 Pakistani chef Tahir chaudhry, who was renown for his incredible recipes on HUM's Masala TV channel has passed away due to a cardiac arrest on Saturday. And his fans and followers are heartbroken at his sudden demise.
https://www.instagram.com/p/BomlsWXnZi_/?utm_source=ig_embed
He was last seen participating in Masala TV's 12th-anniversary celebration on Saturday.
https://www.facebook.com/243851008997193/videos/155575942055574/
Chef Tahir Chaudhry was an internationally certified chef with years of experience, both locally and abroad. He was also famously known for cost cutting techniques of ingredients and putting together dishes which would be affordable for his viewers all around the globe.
'Cooking on a Budget' and 'Chaska Pakanay Ka' on Masala TV were the shows which allowed him to build a strong viewership over the years. Additionally, he had also worked in Dubai, France, and Italy before settling in Pakistan and reaching new heights of fame.
Here's how twitter has been reacting
A sad shocking news
Renowned #chef #tahirch passed away
Watching him live on #masalatv an hour ago before this terrible news
Life is too unpredictable #humtv #masalatv #cheftahir

— Hassan Masood?? (@young__malung) October 6, 2018
I just once in my lifetime watched his show and found him a nice person. Really loved him. May Allah grant him Jannah. Ameen#cheftahir

— Patriotic pakistani (@apocalypticxxd) October 6, 2018
Sad to know about Chef Tahir of Masala TV.. Rip.. My deep condolence with the family #chefTahir

— Abdul Samad Yaqoob (@ASY53) October 6, 2018
Life is so unpredictable…
Rest in peace…#chefTahir

— Nimra Ayoub (@NimraAyoub) October 6, 2018
Days Are Counted And When Your Countdown Ends, No One Knows, You Might Have Seen Him On TV Yesterday And Now He Is No More… Death Doesn't Wait !
انا للّٰہ و انا الیہ راجعون. #ChefTahir pic.twitter.com/pija4U0jqV

— ambreen rauf (@ambreen34) October 7, 2018