Punjab Chief Minister's Strategic Reforms Unit and Reckitt Benckiser (RB) Pakistan Sign MoU for the empowerment of women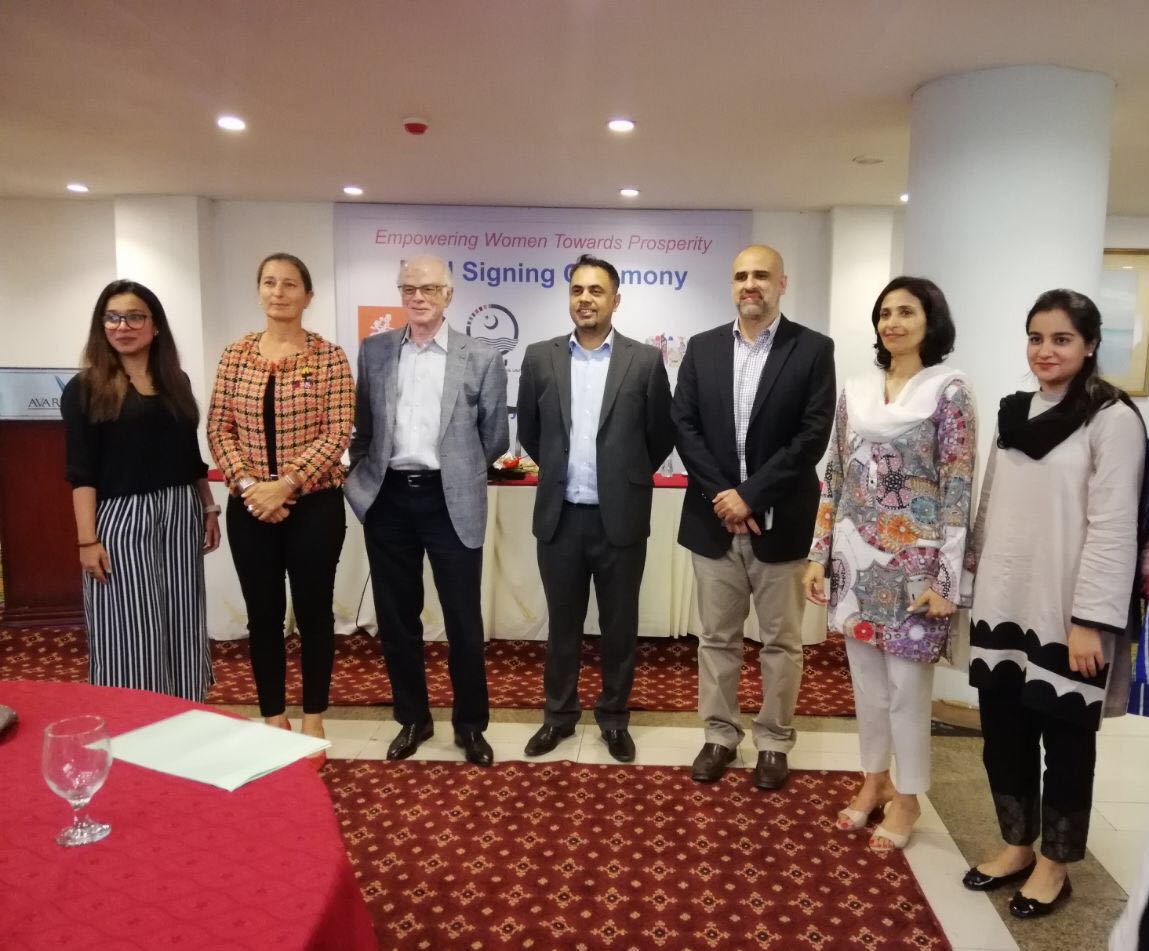 Statement by Mr. Salman Sufi, Director General Chief Minister's Strategic Reforms Unit: "The Chief Minister's SRU is keen to develop partners and supporters in the private sector to create collaborations and initiate conversations on the socio-economic empowerment of women. Through the partnership with Reckitt Benckiser Pakistan Limited under the Women-on-Wheels Campaign, we hope to increase women's mobility and access to adequate job opportunities."




Statement by Akbar Ali Shah, Country Manager, Reckitt Benckiser (RB) Pakistan: "RB Pakistan is fully committed to help deliver the UN-SDG to ensure gender equality! We take huge pride in driving our DARE agenda (Develop, Attract, Retain and Engage to empower talented women) to improve gender balance across our business. Partnering with WoW is how RB is empowering women to join our extended sales and marketing activation teams and become active earners for their families! We encourage other corporates to come forward and actively support initiatives like these. Together we can accelerate the process of this much-needed transformation in Pakistan: Invest in women, improve the world!"




Punjab Chief Minister's Strategic Reforms Unit (SRU) and Reckitt Benckiser (RB) Pakistan Ltd. have signed a Memorandum of Understanding (MoU) to work towards their mutual aims of increasing women's mobility and access to the workforce. SRU and RB Pakistan are to collaborate by intertwining SRU's Women-on-Wheels campaign and RB's sales force & distributors. The Women-on-Wheels Campaign conceived in 2015, through the provision of free motorcycle trainings, trained more than 3500 women across the districts of Lahore, Multan, Sargodha, Faisalabad and Rawalpindi. As its second phase, Government of the Punjab will be providing 700 customized motorbikes on a subsidy to successful Women-on-Wheels candidates later this month. These successful Women-on-Wheels candidates will participate in a massive movement for women's empowerment: WoW Mega Rally 2018. They will be distributed the keys of their customized WoW motorbikes at the Mega Rally.




RB Pakistan aims to engage women trained under the Women-on-Wheels program through employment opportunities in their sales force. Moreover, SRU further aims to involve existing women employed under RB Pakistan to undertake WoW trainings and to participate in subsequent phases of the Women-on-Wheels motorbike subsidy scheme. RB Pakistan shall further assist SRU in creating awareness regarding the WoW campaign especially during the WoW Mega Rally event.




Both entities will further engage in opportunities to address women's access to employment opportunities through the WoW program and will serve to promote this mode of public-private partnership for the socio-economic upliftment of women in the country.