Peek Freans RIO Takes the Advertisement Industry of Pakistan to the Next Level.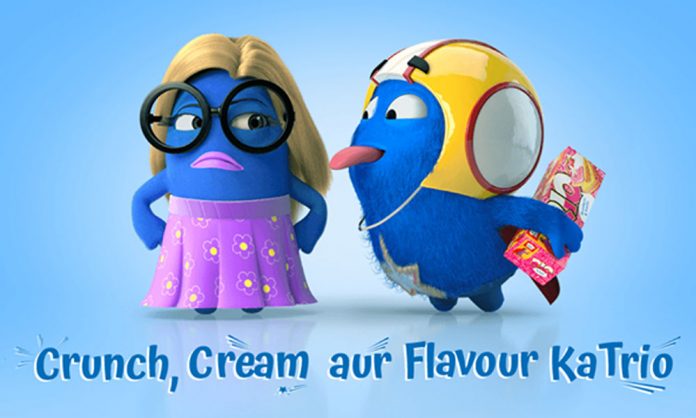 Creativity is the fundamental element of any advertisement that allows the brand to convey their message effectively and gives life to the advert. Unlike many traditional ads that we have been watching on our screens with remix of the songs or featuring same faces of the Pakistani Media Industry, recently one brand took the leap and changed the whole scenario of the advertisement realm of Pakistan by introducing original animated characters, Obos. Obos are the masterpiece created by the much-admired biscuit brand Peek Freans RIO. The little blue creatures are so amusing that they make you stop channel surfing and take you along into their world.
The idea of Obos is conceived by kids as they are inspired by what amuses them. Switching from the conventional advertising to the concept-based entertainment, RIO is ruling over the hearts of prime viewers by filling in the vacuum for animated stuff for kids on Pakistani television.
We all remember that RIO was with us from being naughty kids to enthusiastic youngsters. The ad effectively targets immediate consumers, kids with a key content that resonates the same impulse as the kids have for their favourite biscuit – Rio.
With their new TVC, Peek Freans RIO wonderfully made a place in their consumers' hearts yet again with their funny little, purely impulsive blue creatures, OBOs. The animated characters are not only adorable but also hilarious as they rule over the impulse to get their hands on RIO, managing super creative efforts. They have already captured mass attention and have people chanting about them as they play an instant remembrance of sudden hunger-strikes and how we crave for delectable Peek Freans RIO.
The brand has infused Obos with distinct personality traits making the short commercial engaging. Peek Freans RIO like always has the perfect recipe to make us swoon over the so-lovable Obos and the snack itself. Let's see what further RIO has in store for us in their upcoming Obos stories!!