Pakistan's Tallest Women, Zainab Bibi, Passes Away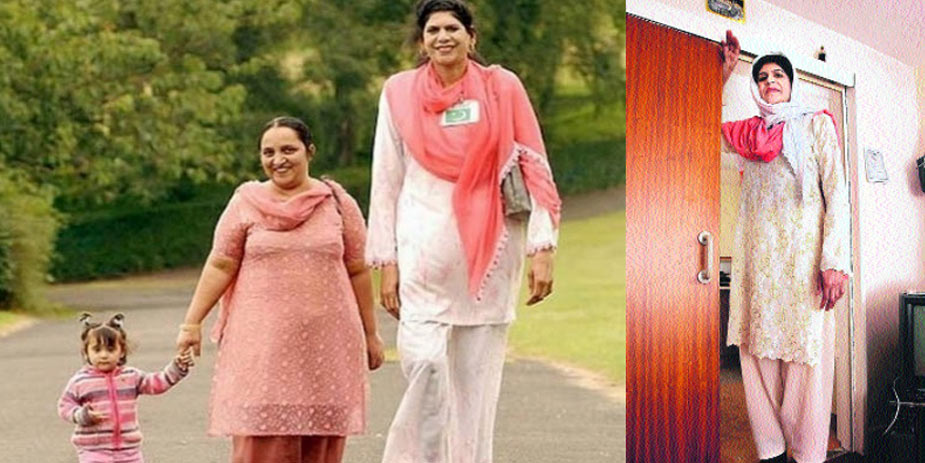 Pakistan's tallest woman, Zainab Bibi, has passed away today on Thursday. 
Two months ago, Zainab was admitted to Allied Hospital Faisalabad. She was 46 years old and was reportedly suffering with diabetes and osteoporosis.
In 2003, Zainab was declared the world's tallest woman with a height of seven feet and two inches, which had helped her earn a place in the Guinness Book of World Records.
In an interview to a private news channel last year, Zainab bibi had shared that she was struggling to make ends meet due to her ill health and lack of help and cooperation on part of the government.
After that, however, Zainab Bibi was handed over a cheque worth Rs 2 million by the government by the government of Nawaz Sharif to help with her predicament.
Her funeral ceremony will be held in her ancestral village Rajana, Toba Taik Singh.