Pakistanis Infuriated As Bollywood Remakes Ali Azmat's Sayonee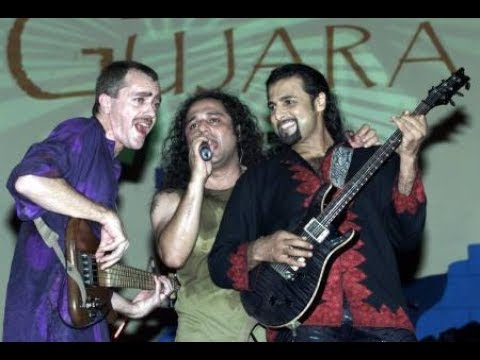 Junoon is a beloved Pakistani band and is associated with several popular Pakistani songs. One of these beloved and popular songs is sayonee.
A production house in India – Lucky Nadiadwala Morani Productions – has remade Sayonee which stars Tanmay Ssingh, Musskan Sethi, Yograj Singh, and Rahul Roy.
T-Series has given credits on the remake of Sayonee's official poster. And they called the original melody a timeless soundtrack that after decades has the same fan following. What was not expected was that fan following to react negatively to it. Because the fan following has not liked the version. They believe that this one is beneath the original version.
Listen to the song below:
Tanmay Ssingh making his debut with 'Sayonee' shares:
"From the Mandi House gully to big Bollywood debut, under the banner of Lucky Nadiadwala Morani Production and music from T-Series with the recreation of the legendary song 'Sayonee' sung by Arijit Singh, what more can I ask for?"
Pakistanis were absolutely furious at this rendition.
??????????

Forgive me father for i have sinned pic.twitter.com/sGAVNpOCvl

— Akshar | اكشار (@akshaaaaar) November 4, 2020
Worst. Remake. Ever.

Also, Arijit says सयोणी instead of सयोनी
???

— Akshar | اكشار (@akshaaaaar) November 4, 2020
https://twitter.com/departed__soul/status/1323875231191236608
Have anything to say? Share your thoughts in the comments section below.
Stay tuned to Brand Voice for more news and updates.