Pakistani Madrasa Students Qualify For Turkish TEKNOFEST 2020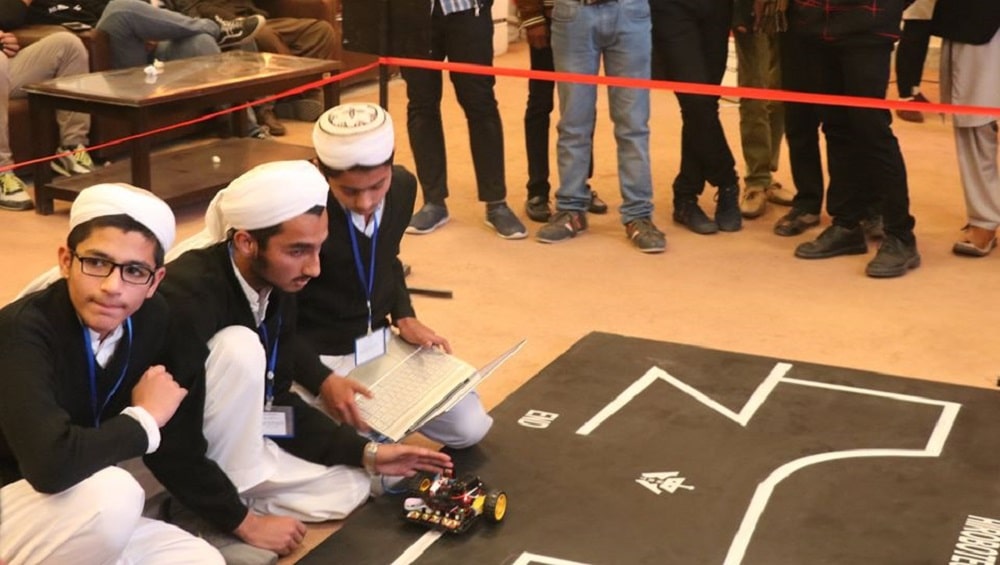 A Pakistani Mudarassa – Baitussalam Talagang – has qualified for the final round of TEKNOFEST 2020.
TEKNOFEST is the most prominent Technology and Science Festival in Turkey. This festival is organized under the Ministry of Industry and Technology and the Turkish Technology Team Foundation.
It is one of the biggest all across Asia. The Turkish authorities essentially aim to transform the country into a technology producing country. They will do so with the help of the biggest corporations in Turkey.
#Alhamdulillah
We will be participating in @teknofest Insha'Allah. Top points in the Project Report round.

Thank you @tikaislamabad for the Technology Lab established in 2018. Continually helping our students on various platforms.#PakTurkBrotherhood pic.twitter.com/QAg8SZihOP

— Baitussalam Talagang (@Baitussalam_T) July 24, 2020
TEKNOFEST hosts multiple categories, such as Biotechnology Innovation, Agriculture Technologies, Environment and Energy Technologies, Intelligent Transportation, Educational Technologies, Helicopter Design, Jet Engine Design, Efficiency challenge, and more.
The TEKNOFEST will start from 22 September till 27 September 2020. Participants from all over the world can take part in the competition to bring forth their technological advancements to the world.
Waqar Zaka and Hamza Ali Abbasi have tweeted on the Baitussalam madrasa's achievement.
Shehzaaday❤️ pic.twitter.com/CsgOZdEPCK

— Hamza Ali Abbasi (@iamhamzaabbasi) July 24, 2020
My full support for these boys and as I always say Technology movement Pakistan`s main target is to make our Madrsa kids hi tech so they don't have go through bullshit raata English media school mafia pic.twitter.com/xU9fA60IEg

— Waqar Zaka (@ZakaWaqar) July 25, 2020
What do you think about this achievement by Baitussalam's madrasa students? Let us know in the comments below.